Speech Team Travels to State Tournament
Slippery Rock High School's Speech and Debate Team traveled to the 2018 States tournament hosted at Bloomsburg University, accompanied by Mrs. Huth and Mrs. Hazi on March 16th and 17th.
At the District tournament, seniors Addy Birks and Meghan Miller both placed second in their speech performance categories in their district competitions–Dramatic Interpretation and Oral Interpretation of Poetry respectively–which allowed them to move on to the States competition.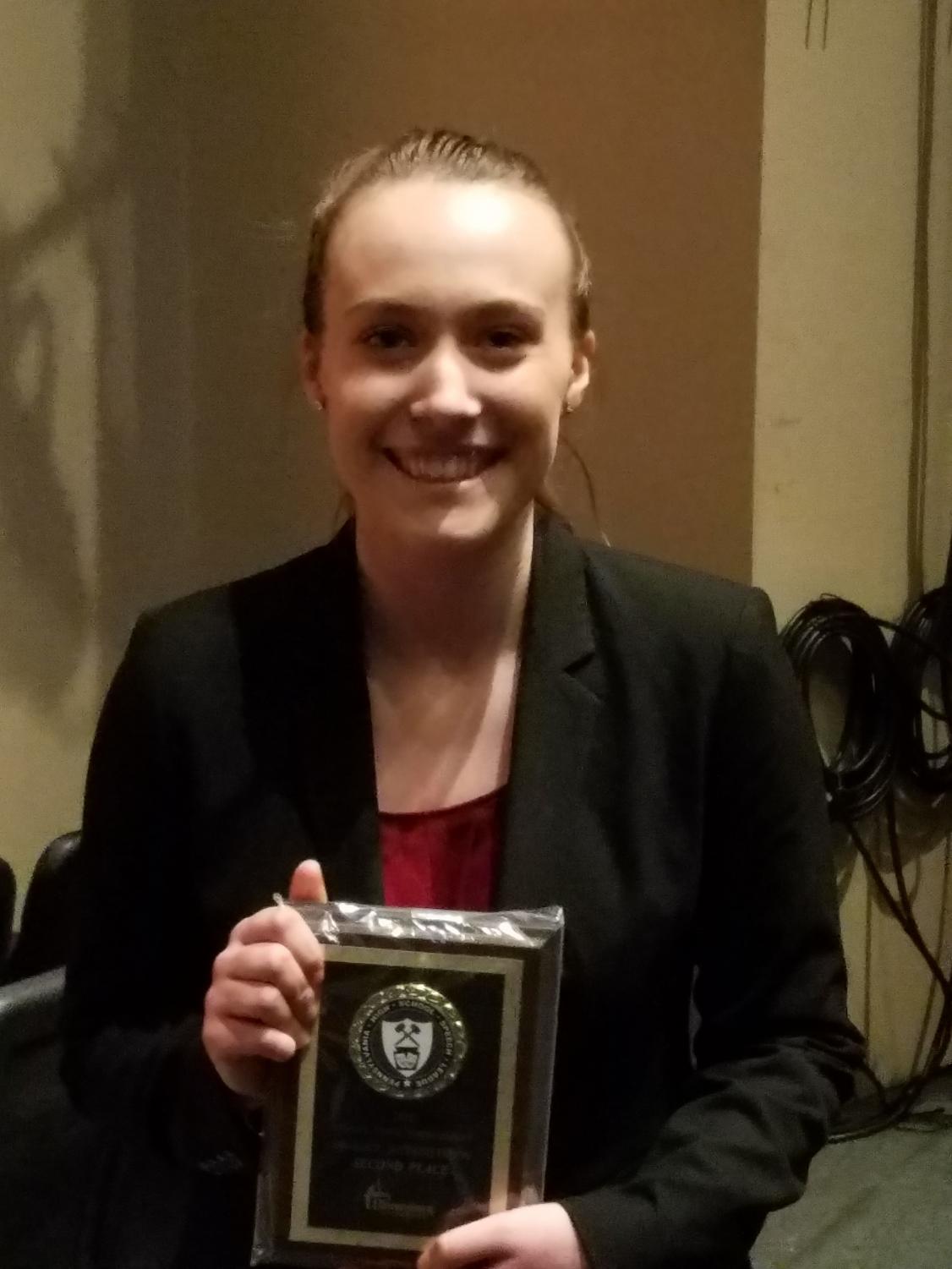 Addy Birks placed second in Dramatic Interpretation at States with her ten minute interpretation of the movie Awakenings by Oliver Sacks. Addy prepared with Mrs. Hazi for her presentation. 
Meghan Miller placed 14th out of 31 other competitors with her reading of two poems by Olivia Gatwood, "Ode to the Women of Long Island" and "Manic Pixie Dream Girl." 
Junior Sierra Nagy competed in Student Congress, where students write bills and debate and vote on said bills as if they were members of the House of Representatives. Senior Codi Misera competed in impromptu, where students chose from three different topics and had five minutes to prepare a five minute speech on their topic of choice. Codi placed 23rd out of 64 other competitors.
Junior Jessica Bonetti–who normally does original oratory–and senior Autumn Painter competed in News Broadcasting as a team. News Broadcasting has three rounds: international news, national news, and the lighter side of the news–a repartee between the two anchors bouncing back and forth between one another. Jessica and Autumn placed in the semi-finals within the top 12.
Mrs. Huth is proud of her speech team this year, saying, "I think this is the best team I've had in 13 years. They're talented."