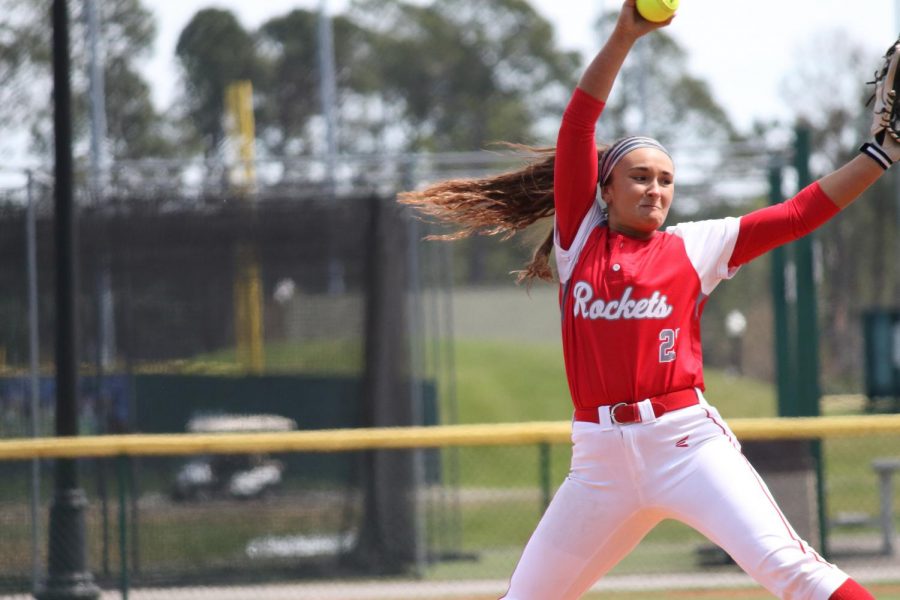 Jordan Longdon
The Slippery Rock Girls softball team, coached by Dan Hindman, currently holds a 9-4  record. The team is led by two captains: seniors Cheyenne Hindman and Brynn Horner.
With a record of more wins than loses some of the softball girls are very excited to see how far they go into playoffs. Senior Macy McCall is happy with how the season has been going. She states, "Although we have lost two games, we have been playing really well lately and I think we will have a really good chance of going far in playoffs."
McCall says that the hardest part about preparing for a game is making sure that everyone is mentally focused to play the game and knowing what they have to do to win. She explains, "Being mentally prepared and having the the right mindset is a big part of winning." She says that there really is not a serious person on the team. She explains,"We all love to have fun but we know when we have to get serious and focus."
As the season continues on junior Juliana Hutchinson says, "I hope to finish the season deep into playoffs. Everyone has high expectations for this group of girls to go far. This group is so talented and when we play together as a team, no one can stop us."
She thinks that the funniest player on the team is senior Macy McCall, but it is hard to pick because the whole team is pretty laid back and we are always joking. She says, "It is nice having Macy back though because she is always the one making us laugh on the bus rides." As much as the girls like to have fun and joke around, some of the girls know how to be serious. Hutchinson says that"Julia [Hart] can be pretty serious when she needs to be, but she is still pretty relaxed when we do not need to be serious."
Sophomore Chloe Sommers says that if there were any teams she would consider a rival, it would be Grove City. She explains, "There has always been some tension between Slippery Rock and Grove City in all sports, not just softball, so beating them is a big priority of ours." She explains that they do not typically eat much before a game, usually a granola bar and a Gatorade. Before they get ready for a game they play something called pelt. She explains that they basically throw a ball at each other, run, and laugh uncontrollably.
Since senior Macy has started playing softball she has  many memories. She stated, "Beating Grove City is always fun, but the bus rides and hanging out with friends is the best part."
Junior Juliana's Hutchinson's favorite memory while playing softball has been by far beating Grove City at home this year. She says, "We lost to them at Grove City this year and we have always had a friendly rivalry with them, so it was nice getting redemption. The whole team contributed to the win and it filled me with such great pride. This is the must that every person on the team has been excited and involved the whole game."
Sophomore Chloe Sommers says that her favorite memory from playing high school softball this year is when the team went on a trip which she thought was an amazing opportunity. They played at the Ripken experience and had a great time at the beach. She explains, "For the short amount of time we were there, we made great memories with a group of girls and I could not ask for a better team. This year we plan on going far with our season."