T-0: Boys Hit the "Ignition" for Season "Liftoff"
Boys Soccer team starts their season strong with huge region match win.
Hang on for a minute...we're trying to find some more stories you might like.
The boys soccer team is rocketing out of the gate this season. Although their season has merely just begun, players such as Cabot Fowler (7) are expecting to make an appearance in the region championship this year. This should come as no surprise considering their recent success, superb leadership, and contagious chemistry.
On September 13th, the team played Meadville for their first region game of the season. With the help of hat tricks from Jimmy Gallagher (3) and Ryan Davey (9), the varsity boys blew away the competition with an 8-0 win. As of September 28th, they have a record of 3-0-1 in region play, putting them in first place. When asked about what has attributed to their success, Senior Cabot Fowler said, "I think we are blessed to start with a lot of individual talent, but to build off of that, we're really learning how to work as a team and put those individuals together." But what is great talent if you don't have good leadership?
"
We're really learning how to work as a team."
— Cabot Fowler, Senior
Thankfully, the guys have that going for them too. As well as having a nose for the net, Senior Captain Jimmy Gallagher has been a great fit for the "C". "He leads in a way where he doesn't see himself as a leader, he just sees himself as one of the guys," said Fowler, "and people just respect him because he's HIM."

This successful instance of laid-back leadership has opened up the team to having fun together, on and off the pitch. Fowler explained that they enjoy hyping each other up before games by dancing to their favorite song, "Pipe It Up" by Migos.
With plenty of matches left in their season, and playoffs in sight, you owe it to yourself to come out to one of the boys soccer games to see these talented guys work their magic.
About the Writer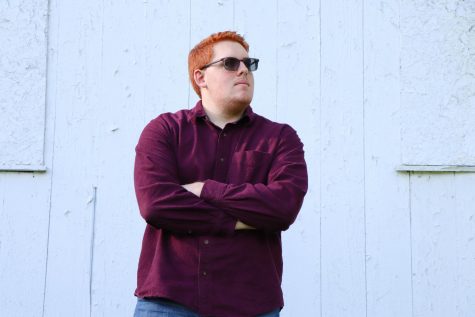 Kenneth Foran, Staff Writer
Kenneth Foran is a very independent and imaginative person. He enjoys writing any type of story and editing...