Senior Powderpuff Team Loses 22-20 to Juniors
On November 10, Slippery Rock Student Council, in coordination with the Interact Club, put on their annual Senior versus Junior girls football game. This year's game was against the reigning champs, the class of 2023, and the class of 2024. The event was hosted in order to raise money for the charity Robin's Home and raised a total of $320. They raised money through concession stands and raffle baskets with various prizes. Robin's Home is a local charity that supports care for homeless, or low-income women veterans and their children. The game was reffed by the Assistant Principal Mr. Miller, Mr. Gaul, Mr. Sarver, and assistant football Coach Dylan Neil.
Laine Palmer ('24) said she participated because she wanted to play football with her friends and have a fun experience.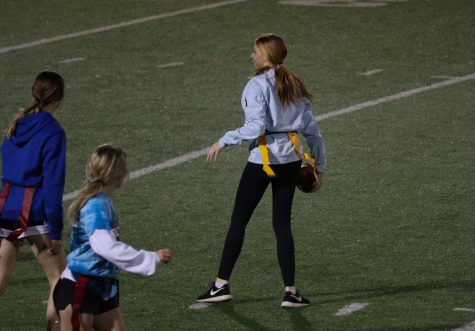 The class of 2024 came back to win in quarter four against the reigning champions, the class of 2023.
The final score was 22 to 20, junior class.
Leave a Comment