Love Your Mother Earth
This October Ms. Richeson put together a select group of students who had the opportunity to travel to Slippery Rock University and learn about waste reduction and how humans impact the Earth. The group of students left the high school directly after the first period and walked to the Smith Center, located on the campus of the University.
At the entrance of the Smith Center, a few plastic bags were hanging from the ceiling, after continuing up the stairs the plastic bags became denser. The trash surrounded you at the top few stairs, and at the top of the stairs there was a sign that stated, "Plastic suffocates."
At the symposium, there were speakers, DIYs, and a movie about waste reduction. Attendees could make their own reusable bags made out of an old T-Shirt in one of the rooms. These bags are an easy way and a quick way to transport your items. There were also instructions on how you can make your own beeswax cloth to wrap your food in, instead of using the cheap plastic wraps from the store.
One of the speakers at the symposium, Heather Benek, spoke to a room full of young adults about the importance of their choices. When asked what pushed her to stop using plastic and other single-use items, she replied "I saw the animals suffering, I saw the garbage patch, and then I thought about how this plastic is going to out survive me." Benek explained to the audience how they can make a difference by producing less waste just by doing simple things, such as bringing a reusable cup with you or using reusable utensils for eating.
Towards the end of the day, there was a movie held about three friends who were attempting to travel to all 50 states in a year while producing the least amount of waste possible.
Leave a Comment
About the Contributor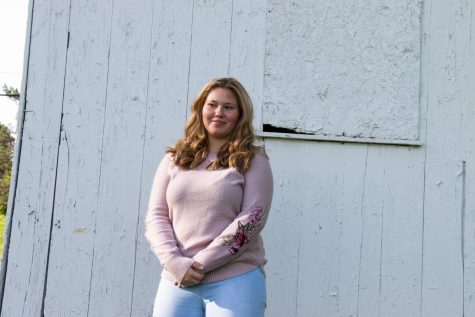 Mackenzie Hartley, Editor-in-Chief
Mackenzie is a bold and fun person who writes academic and sports stories for the newspaper. She enjoys...