Rocket Boys Blast Off with 3-0 Start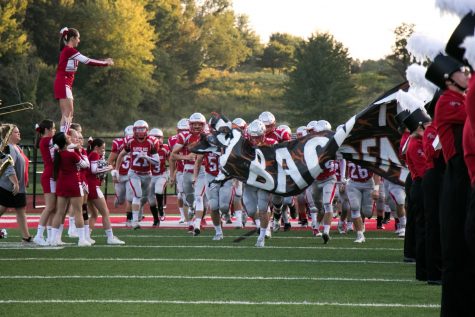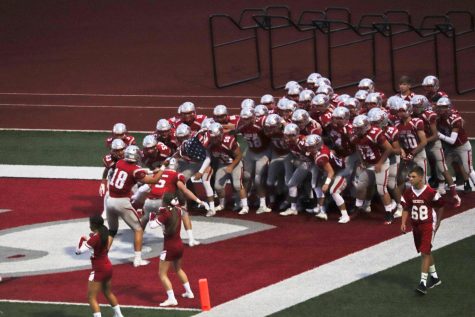 To kick off the 2018 season, our boys in red faced General McClane. The beginning of the season started on August 24th at General McClane High School. It was a long drive on a hot and humid evening. Captain Kaleb Kamerer, a senior running back and free safety, scored two touchdowns during the game.
Looking back on the game, Kamerer states, "General McClane is a good team so it felt pretty good, I was very excited. I mean, as a team we knew we could beat them and we did. We knew we could contend with other teams."
The Rockets, 1-0, take off. During the second game at Reynolds, the team played another phenomenal game. The game ended 26-4.
Kamerer states, "We went in thinking we could also win that game, and then we did it. I was just like 'This team's special'". Great confidence from the team carried to their third game. Franklin was supposed to be an easy win.
Despite that, Kamerer explains " We talked about it all week that we can't underestimate them. It was like we shoulda beat them, we knew we shoulda beat them. So it was just like "Okay, now we gotta prove to everyone that we can contend with the best."
A new sophomore player, Shayne Gumpp, agrees, saying "It feels good to win. I came from Laurel and we barely won. Slippery rock seniors stepped it up. We got to 3-0."
To get ready for these winning games, the have a simple routine. Kamerer explains, "We do our sway in the end zone and do a chant after we run through the tunnel. The seniors always talk to the players before games and so does coach Wanders. He has a pregame speech every week. We pray before every game too. "An uncomplicated, yet seemingly effective routine. Kamerer says the teams goal is to "go make the playoffs and win D10, then see where we go from there." An encouraging outlook for the rest of the rock boys season.
Leave a Comment