A Day at the Career Fair
On November 19th, the SRHS Guidance Counselors planned a Career Fair for the students to go and get information from colleges, universities, trade schools and local unions. With this information, students can find out about their areas of interest, and what the next step of their educational journey is going to be like.
Mr. Miller liked the having students complete career day worksheets better this year and thought that career cruising helped the students this year more then last. Also, the different variety of schools and universities and local unions gave the students more ideas of what they may want to pursue in the future. Mr. Christy explained that he would have liked to prepare students to be more aware of skills and interests before going so they could look at their best-suited career paths.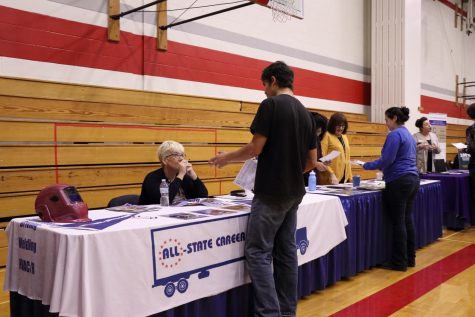 Senior Michael Rathy states, "It was helpful to kids who want to further their education, but not to kids who want to go into the work force after graduation." It gave him some ideas for if he wanted to farther his education, but did not help him decide between the work force or more education.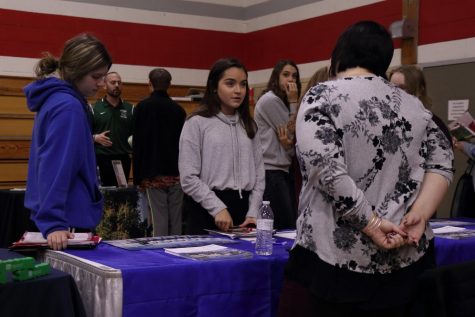 Senior Sophia Mena says, "It was beneficial, so I could get a concept of different schools and the range of information that they offer. I did not like how students took advantage of their time there," Mena says. She also explained that the Career Fair changed her view of BC3 because she thought it would not help students if they were undecided, but found out that they offer general studies while students are still figuring out what they want to do. It also gave her ideas about pursuing a career in teaching. She thought that next year the school should change having it in the old gym to the new gym, and the teachers should be more spread out encouraging the kids to talk to the different tables.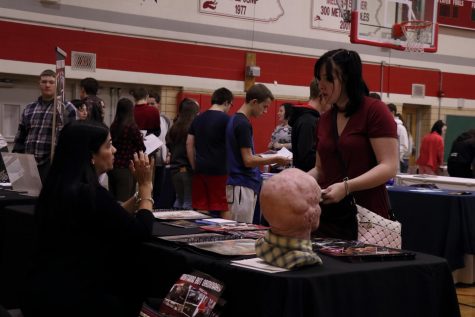 Senior Mallory Johnston says, "It was not helpful for me, because I am still undecided. [I] was hoping to see more colleges, trade schools, employers, universities, and local unions for the beauty industries."
Leave a Comment
About the Contributor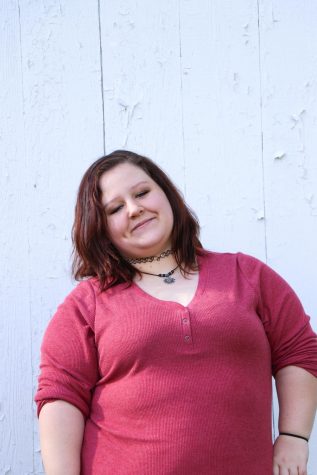 Mackenzie McMillin, Staff Writer
Mackenzie is quiet, creative, outgoing, and interesting in her own way. She loves the fall weather. She...