Irish for a Day
Students Celebrate St. Patrick's Day by Attending Pittsburgh Parade
National "Pretend You're Irish Day", or as it's more formally known, St. Patrick's Day, came around once again on March 17th. Around the U.S., most people celebrated by attending parades, sharing drinks with friends, and wearing as much green as possible.
Several students got into the festivities this year in several different ways. Senior best friends Makenzie Callahan, Mekenzie Pflueger, and Jordyn Kreutz celebrated by going to Pittsburgh's Annual St. Patrick's Day parade. According to WTAE, over 200 groups participated in the "March march", including Irish dancers from the Bell School of Irish Dance, the bishop of Pittsburgh David Zubik, and even St. Patrick himself. It was the girls' first time going to the parade and they were overwhelmed with the spectacle. Pflueger stated that she enjoyed how diversified the parade was, as pretty much anything you could put into a parade was present, from the dancers to the dogs.
While all of these festivities are good and fun, not many people know why we celebrate St. Patrick's Day in this way. To be frank, it is not at all similar to how the day is celebrated in its country of origin, Ireland. Across the pond on that small island, St. Patrick's Day is celebrated as a religious holiday similar to how Easter is celebrated. In the morning, families go to mass to celebrate St. Patrick, who managed to plant a seed in Irish society that completely Christianize Ireland within 200 years of his arrival to the country. Afterwards, the families go back home, where they eat a great feast consisting of corned beef, cabbage, and everyone's favorite, potatoes.
While it is not uncommon to go out drinking at a pub or attend a parade on the sacred holiday, the Irish typically follow this procedure, which is quite tame compared to how we celebrate the day here in the states. Regardless, St. Patrick's Day is a great day to celebrate your Irish heritage, or lack thereof, to have a fun time during the cold months leading up to the warm springtime.
Leave a Comment
About the Contributor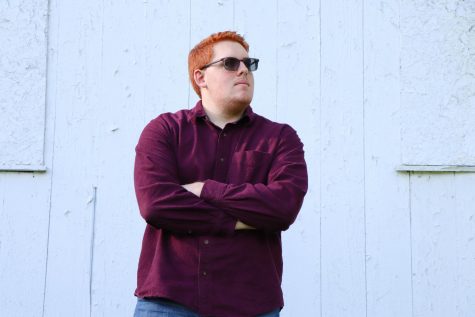 Kenneth Foran, Staff Writer
Kenneth Foran is a very independent and imaginative person. He enjoys writing any type of story and editing...