Band and Choir Winter Concert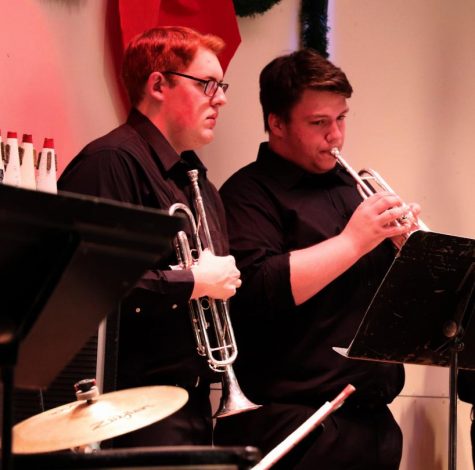 The annual winter concert was held on December 19th, at 7 pm, featuring holiday music from Mr. Fine and Mrs. Grove-Edwards along with the Jazz band, Concert Choir, Color Guard, Concert Band, and Chamber Singers. The concert brings Christmas spirit to the students and families of Slippery Rock because it provides parents a chance to see their children perform the musical pieces that they have been working on.
Mr. Fine and his concert band students performed the following songs: "Playing Whisper to Your Souls," "Yes, Virginia, There is a Santa Clause," "Celebration," and "The Holly and Ivy."
Mr. Fine most likes that his students get to perform the music they have learned in front of an audience, although he says he would have liked to have more time to prepare and work with the separate instrumental sections for the Christmas concert. Mr. Fine also added that it would be nice to see a more festive atmosphere for this holiday concert.
Senior Cole Bell, who is part of the jazz band, states that he likes the winter concert because "It's nice being able to get in the Christmas spirit earlier." He enjoys the spring concert the most, though, because it means school is almost over.
Mrs. Groves-Edwards and the concert choir performed "Troika," "Hanerot," "Canticle of Carols," "Do You Hear What I Hear," and other Christmas favorites.
Sophomore Shyanne Webb, who is part of the choir, states that her favorite concerts to be a part of are the Christmas Concert and the March Music Madness event.
About the Writer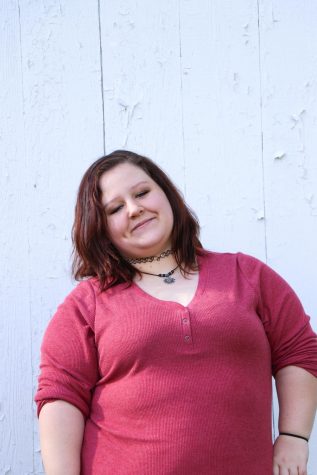 Mackenzie McMillin, Staff Writer
Mackenzie is quiet, creative, outgoing, and interesting in her own way. She loves the fall weather. She...