The Magnificent Miscellaneous Club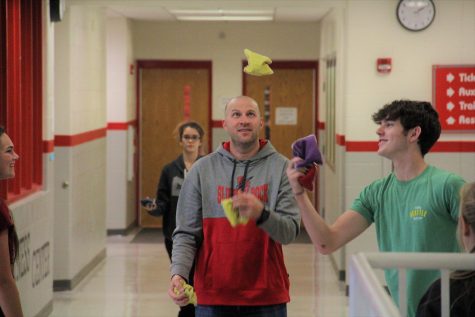 At the beginning of the 2019-2020 school year, a few clubs were added to the roster, the Miscellaneous Club being one of them.  The idea of a club that had no definite purpose was brought to Mr. Campagna's attention by Harley Pflugh, and he agreed to advise the new club.
The miscellaneous club has spent their club days juggling, playing holf (which is hand golf), longboarding, and making quesadillas. The club has talked about possibly going on nature walks, learning how to change a tire, and making a robot for future meetings.
Kurtis Baxa explained that his duties as President for such an orderless club really go as far as taking attendance, telling everyone what they need to bring and brainstorming future plans for the club.
Only time will tell if the Miscellaneous Club continues to be offered during special club periods in the future… and only time will tell if it continues to have no purpose.
Leave a Comment