Teachers that Graduated from SRHS Tell Their Stories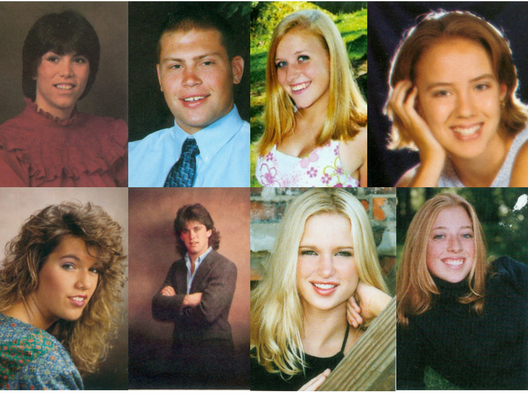 A number of teachers from Slippery Rock High School are also alumni from SRHS. Teachers Mrs. Furka, Mrs. Paxton, Mr. Sarver, Mrs. Busi, Mrs. Springirth, Mrs. Dalcamo, Mr. Burtch, and secretary Mrs. Foster were all students at the high school between 1983 and 2009.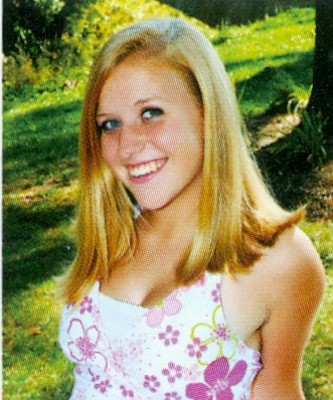 Mrs. Furka graduated in 2009. Before the graduation ceremony began, her parents people told her that this was the last time her class would ever be together again, "So appreciate the time you have with your friends now." This has proven true, she says, because many of her friends have moved away, married their spouse, or have had kids and they cannot get together easily. Some of her favorite memories from high school were having the opportunity to do so many extracurricular activities, such as being a lawyer in a mock trial, having the lead role in the musical Camelot of her senior year, and going to the state speech competition with her coach, Mrs. Huth. She explained that SRHS has changed since she went here, because the school now offers more community events, like the Dashing through the Rock 5k, and the annual Acoustic Hour held before the IUS Bocce Ball tournaments. Some of her own high school teachers are still here; Mrs. Huth, Mr. Fritsche, Mrs. Snyder, Mr. Boring, Mr. Burtch, Mr. Elford, Mrs. Elford, Mr. Fine, Mrs. Groves-Edwards, and Mr. Whitmer were some of her teachers.
Mrs. Furka became an English teacher because some of her own English teachers inspired her when she was in high school. She said, "Mrs. Huth she helped me develop a love for drama and acting. I enjoyed music, too, so Mrs. Groves-Edwards and Mr. Fine were inspiring teachers, and helped me add a lot more emotion to my music." She greatly enjoys teaching the Journalism and Yearbook elective classes, and hopes that more students join the team next year. She says, "I just had fun in high school, and I liked it so much that I came back here for life."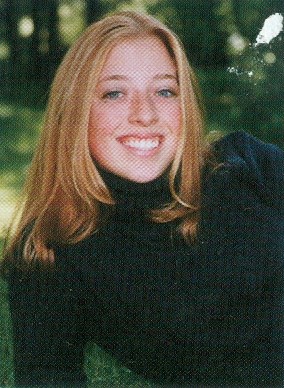 Mrs. Paxton graduated in 2004. She said that the graduation ceremony was exactly like it is now, but it was much hotter! Her favorite memory was being a cheerleader and going to the playoffs with the football team. One of the changes she described since she was a student include the new weight room addition to the school. She also added that "The new lockers are a lot nicer then the ones we had. The old lockers were really small, and we also were assigned new lockers from year to year. Freshman lockers were upstairs and sophomore, junior, and senior lockers were downstairs."
She is very happy with her choice of being back here as a teacher and she enjoys working with the teachers she once had for class. Two of her favorite quotes include"Mistakes are proof that you are trying" and "Do what is hard, not what was easy."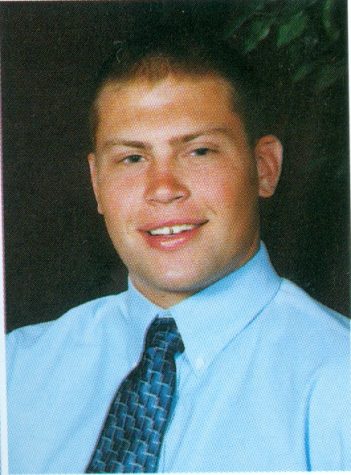 Like Mrs. Paxton, Mr. Sarver graduated in 2004 and says his ceremony was typical. His favorite memory about SRHS was playing in the playoffs during his senior year of football. He says he had an overall positive experience in high school, and that several sports teams in addition to football made it to the state playoffs his senior year. SRHS has changed since he was here; he says that the facilities have changed dramatically by adding the new gym and weight room. Surprisingly, more and more of his former teachers are retiring from here.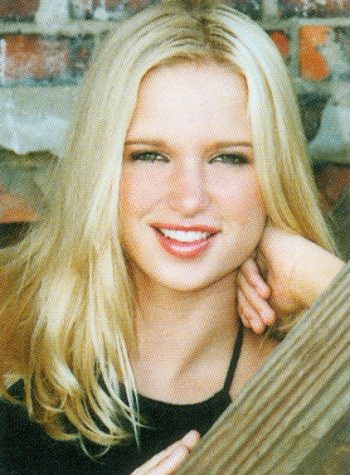 Mrs. Busi also graduated in 2004, and said that her graduation ceremony was at the SRU field house and was overall pretty uneventful. Her favorite memory of high school was being a part of the volleyball and basketball teams. She said, "In my senior year, we won a lot of games, and all the hard work was worth it." She said that SRHS has not changed much, with the exception of the new gym and fitness center, but the rest of the building is pretty much the same. Most of the teachers are new to her, but there are several that she had when she went here. One big difference she explained was that Mr. Hake was the athletic director when she was in high school, and now he is the principal.
She is very happy with her choice of teaching here, saying, "I feel like I am giving back to my community by teaching here. Overall, SRHS was a great place to go to school and is a great place to teach!"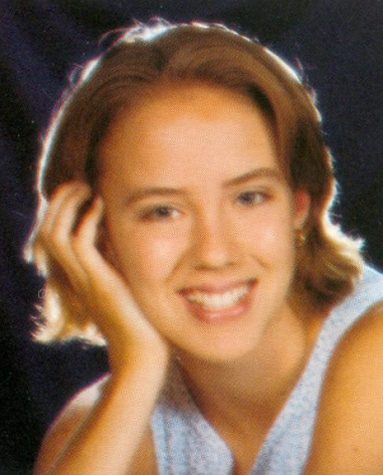 Mrs. Springirth graduated in 2000, and her ceremony was held at the university field house. She said the most memorable moments in high school happened her senior year after her basketball team lost against Mercer. They were so upset that they began yelling and complaining about their coach in the locker room after the game. Little did they know that the coach had heard everything they said, and once they had realized this, everyone was afraid to leave the locker room. They finally all ran past him to the bus and, needless to say, they rode home in silence and ran extra laps in practice the next day.
Mrs. Springirth says that the high school has changed since she was here because of the nice new gym and the track. When she was a student, she played her varsity basketball games in the cramped "Rock Box" (the old gym) and had to use Slippery Rock University's track since the high school did not have its own track. An inspiring quote to her is, "Failure I can live with. Not trying is what I can't handle," stated by Sanya Richards-Ross, a U.S track and field Olympian.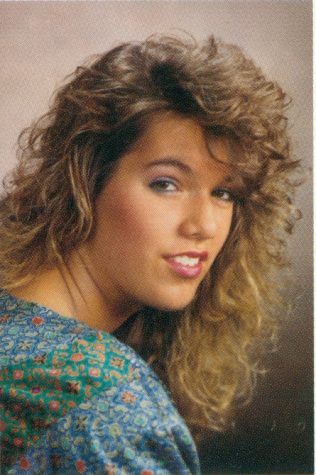 Mrs. Dalcamo graduated in 1990. She remembers the graduation ceremony being very personal, because every member of the class was acknowledged. It was a celebration of all the hard work that they had done while she was in school. She explained that "All of our teachers were present, which made us really feel how much they cared." She also said that Slippery Rock High School itself has not changed much, but that the school district now offers more opportunities for students with course selection and extracurricular activities. Mrs. Dalcamo is very happy with her choice to be a teacher in her home district; she learned so much from her teachers when she went to school here, and she looks forward to being able to do the same for her students.
Previously, she taught for 14 years in the New Brighton School District. She was spending two hours a day in her car to and from work, so when an English position opened here three years ago, she jumped at the chance. She explained that she loves her classes, students, and musical students so much. Her children will also attend Slippery Rock High School one day, and she will be so proud to say that they too graduated from her alma mater.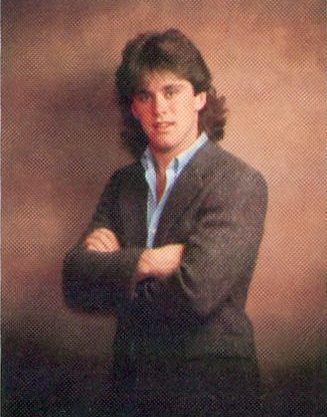 Mr. Burtch graduated in 1987, and said that the graduation ceremony was exactly like it was today. His favorite memory was graduation night; he celebrated with all his friends and they had a strong feeling of accomplishment that night. There have been a lot of changes since he was a student, such as two new renovations, one happening when he was in college and the other in 2007.
He is very happy with his choice to teach here, saying,"It is the best profession in the world for me." He loves teaching history classes, and really enjoy his relationships with the students and staff. One of his favorite quotes is, "You're not a failure until you become satisfied with being one."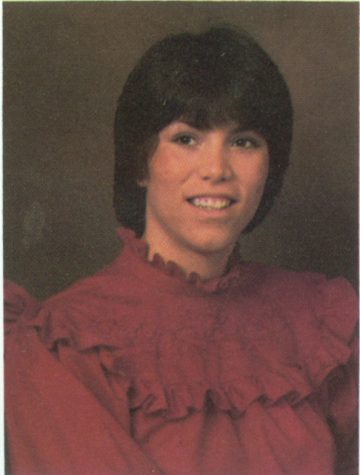 Mrs. Foster graduated in 1983, and said that her ceremony was held at the SRU Field House and was basically as same now, except everyone wore red graduation gowns. The building has changed by adding the LGI, new gymnasium, greenhouse, and a few classrooms. She remembered that all the science classrooms were in center hallway between C-9 to C-4, and some of the rooms have been numbered differently. When she was a student, the dark room near the cafeteria was actually a dark room, not a storage room as it is now. Almost all of the freshman classes were upstairs, and there were no student parking permits. They did not have to take a state test to graduate either; instead, they took the Iowa test to determine their capabilities. She was required to earn 18 credits to graduate, and stated that there were only eight class periods and a homeroom period. She is happy with her choice to work here, and says that it is fulfilling that she gets a chance to know the kids all over again. 
About the Writer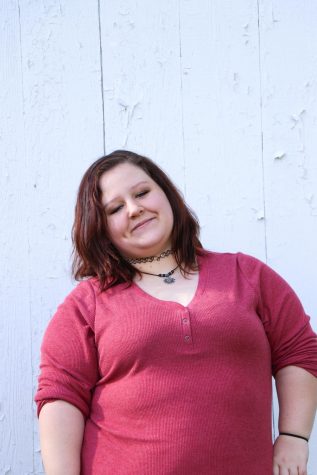 Mackenzie McMillin, Staff Writer
Mackenzie is quiet, creative, outgoing, and interesting in her own way. She loves the fall weather. She...