Mr. Campagna's New Robotics Club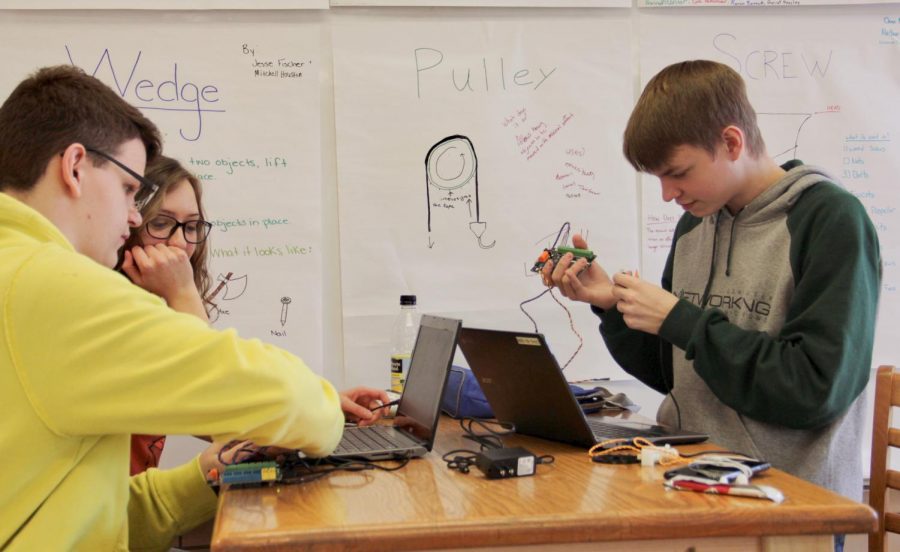 The new Physics teacher Mr. Campagna has recently been joined by a handful of juniors during fifth lunch to do something every child has at least dreamt of once: making robots. Somewhere around eight students have been cycling through room S-3 since mid-December to work on their bots, or lack thereof, as currently the juniors have really only begun the programming phase. The students have been using a program called SPARK.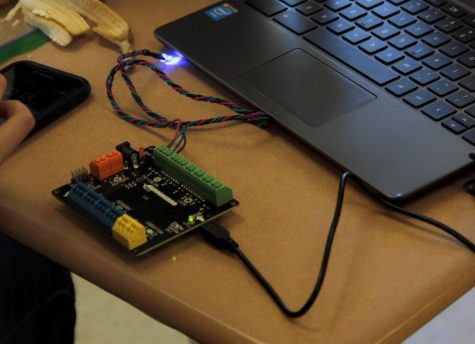 No one seems to have a clear idea of what they want their robot to do at the moment. When posed with the question of where she was going with her programming, junior Haley Stoughton was honest: "I don't know yet, actually. We're just kind of making whatever we feel like until we figure out programming and what we want to do, and we just mess around with stuff and it works… I go along with whatever I might need. Like if I want to do something that will be helpful later, then I could probably do that."
While junior Shane Schettler has thought it out more, he says, "I have some rough ideas just starting with basic motion and advancing from there." Basic motion, according to Shane, would consist of, "Having a motor and doing simple instructions like wheels spinning, moving arms, and turning."   
Mr. Campagna wanted to host the robot making club to give students a chance to have fun and make some robots with the extra kits that he had before the official robotics class rolls out next year.
About the Photographer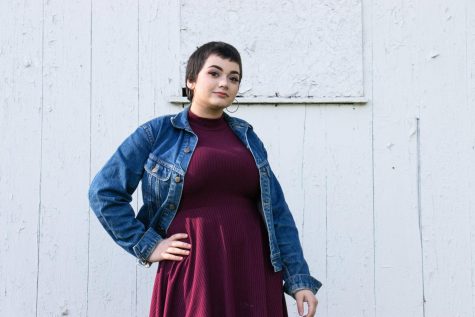 Emily Tasker, Editor-in-Chief
When it comes to coddling and cajoling staff members on finishing stories, Emily Tasker is the editor-in-chief...