Weekend Food Program Begins at SRHS
Everywhere there are students who go hungry throughout the United States. According to the Feeding America non-profit organization, on average, 13 million children in the United States go hungry every year, and because of this, one in five go hungry at some point during the year.  Slippery Rock's Weekend Food Program was created to combat this epidemic for students in the district. The Weekend Food Program, started by Dr. Angelucci, is available for students who do not have enough food to eat over the weekend. The weekend food program started at the high school at the beginning of the 2017-2018 school year, and has already been in place for two years at the middle and elementary schools.
Ms. Marini said that students in the program are sent home with a bag of food that they may eat over the weekend. There are a wide variety of food items in the bag. Some of these food items are soup, macaroni and cheese, fruit, cereal, and many more. These food items can vary each week. The food is given to the district office and divided evenly between all of the schools. Then, the food is packed up and distributed to the school to be given to the students that are a part of the program.
Ms. Marini is a major part of this program in the high school and is a big supporter of it, too. She says that every week, either on Thursday or Friday, she calls students in the program down to the office and gives them food to take home with them.
As a contributor to the Weekend Food Program, Ms. Marini says, "I couldn't be happier to be involved with this program. Myself along with others would love to see every student well fed and happy. I play a small part, but we are contributing to a great cause." She also stated that her long term goal for the program is "To provide students who need a little extra on the weekends with food until there is no longer a need."
If you wish to be a student who benefits from the Weekend Food Program, please apply in the guidance office or talk to Ms. Marini.
About the Contributor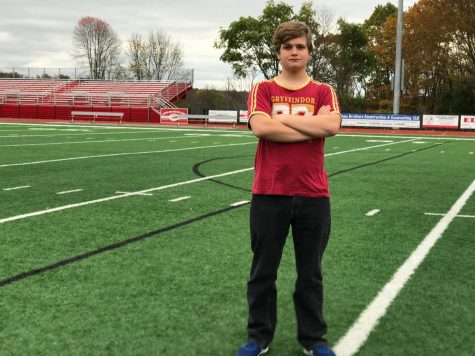 Alex Watt, Staff Writer
Alex is a go-with-the-flow type of person. He is very calm and collected, but at times can be very comical....