High School Students Participate in Global Walkout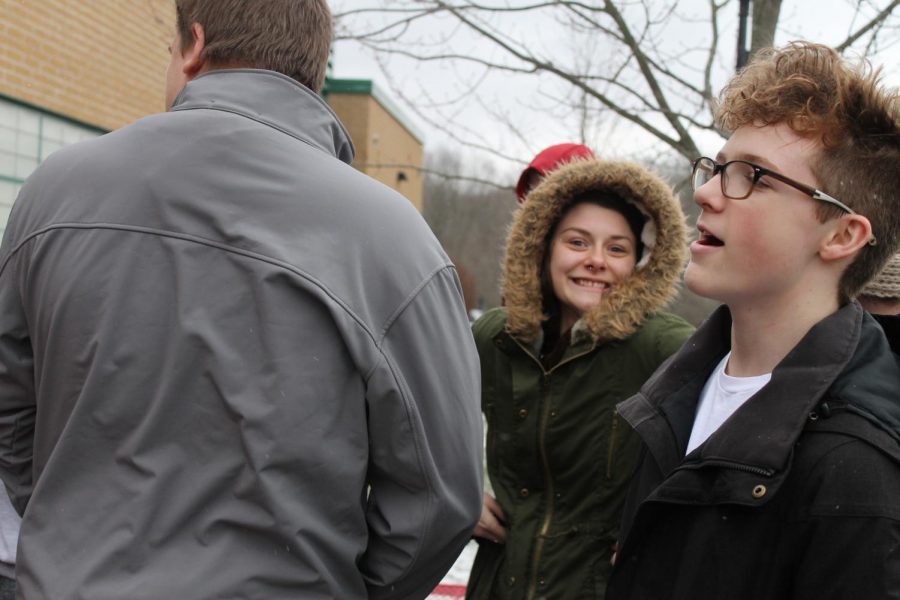 After the shooting at Parkland High School, students around the world, including Slippery Rock High School students, organized a global walk out that would be held for 17 silent minutes on March 14th, exactly one month after the shooting. The Slippery Rock High School students walked in a controlled area in front of the student parking lot. The walkout was meant to honor and remember the 17 people killed on February 14th.
Slippery Rock High School's administrators gave the students the option to walk out and voice their opinions about why they walked out. The administration approached senior Addy Birkes to lead the walkout for Slippery Rock High School. Vice principal Mrs. Czubiak states, "I talked to several teachers, and Addy's name was brought up several times as a student passionate and responsible enough to lead the walkout."
Slippery Rock High School's walkout had a fair turn out: 73 students signed up and participated. 33% were freshman, 21% were sophomores, 22% were juniors, and 24% were seniors–not including the ten other people who showed up from Slippery Rock University, former teachers, and parents who cheered on the students.
 Slippery Rock's walkout was confined to a small space of pavement where students could stand together. Other schools nearby, however, were able to walk around their school grounds. Birkes stated, "I had no idea we were planning to do it that way. There must have been a miscommunication because I thought I made it clear that we would walk around the school."
In response to this, Mrs. Czubiak stated, "We didn't know how many students were going to partake and we wanted to make sure the people who stayed inside were not distracted by anyone who walked out."
All grades participated in the walkout and for many different reasons. Freshman Abbi Scheall stated, "That could have been our school and people I know. I can't imagine what that would be like."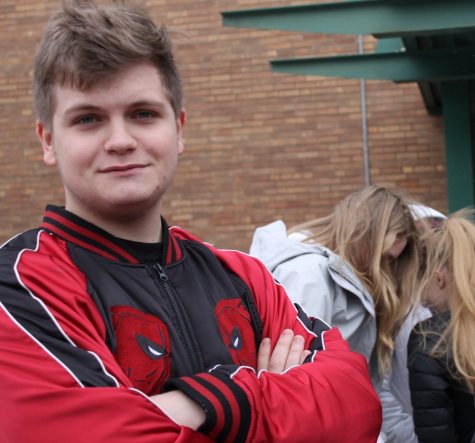 Sophomore Riley Lewis stated, "I did it to remember the people killed."
Junior Todd Heasly stated, "I walked out because something needs to be done about the shootings and to honor the people killed."
Senior Alex Watt stated, "I walked out because I did the research and agreed with the political platform and I wanted to pay  respects to those who have lost their lives at the school shooting at Parkland."
The walkout marked something amazing in the high school's history, because the students of a small town voiced their opinion about a nationwide matter. Students and community members were able to stand their ground and state their opinions peacefully.
About the Writer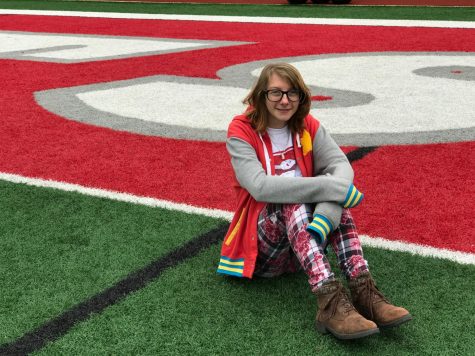 Sami Edwards, Staff Writer
Sami is creative, bubbly, sweet, and an easy person to approach! She's good at and enjoys writing news...