Working it Out: High School Students with Part-time Jobs
In the high school, a lot of students have jobs and work for something other than just getting out of their house. Students in the high school work all around the community, including working at the Grove City Prime Outlets, McDonalds, Dunkin' Donuts, local farms, and so much more.
Junior Mekenzie Pflueger works at a local farm called Reichert's Dairy Farm in Slippery Rock and helps take care of animals. She gets to milk the cows, put bedding with the animals, and clean up around the farm. She loves her job because she is able to hang out with animals all day while getting paid. Pflueger believes that this job is good for someone who likes to get dirty and is very hard working. She works a few six hour shifts throughout the week and has been there for a little over a year. She states, "I really like the fact that I can just get away and go hang out after a stressful day."
Another student that has a job is senior Cole Bell. He works at Dunkin' Donuts in Grove City and has been working for about four months. He works all over the place but tends to make sandwiches and drinks, and also runs the drive-thru window. He believes that it is a nice job if you need to have a flexible schedule. Bell enjoys his job and his co-workers. He says, "We have a very tight group of individuals at Dunkin' and we genuinely like hanging out together after work."
Junior Kaitlin Johns has a job at the McDonalds at Pilot on 422. She works at the cash register, makes sandwiches, and loves to run the drive-thru. Johns has been working at McDonalds for around a year and a half, which she finds very rewarding. She states, "If students can get a job, they should get a job because it shows responsibility and that you do not have to always rely on your parents."
About the Writer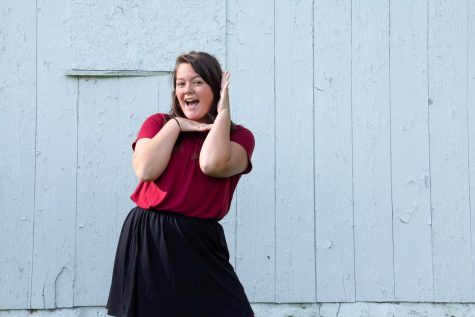 Gracie Bell, Editor-in-Chief
Gracie is a very bubbly, humorous, sarcastic, quirky, and kind person. Gracie loves to write editorials...