Marching Around the Big Apple
On April 21, 22, and 23 the Slippery Rock High School Marching Band took a trip to New York City. While in New York City the band performed in Battery Park. The performance included their full halftime show, all of pregame, and some band stand songs, including "Crazy Train", "Louis Louis", and "Land of 1000 Dances." After their performance the band spent the evening on The Spirit of New York Cruise, which included a private dinner, dancing, and site-seeing along the Hudson River.
While in New York, the band went to the 9/11 memorial  then the World Trade Center. After that, they had lunch at Ellen's Stardust Diner. The diner's waiters and waitresses sang while customers ate, so it was a dinner and a show.  The band continued to experience New York City by seeing the new musical from Andrew Lloyd Webber called School of Rock, which is based on the 2003 movie starring Jack Black. After the show, the band was able to meet some of the cast members while having a private dinner at H.B. Burger in Times Square.
When the dinner ended, band members had the opportunity to explore Times Square in small groups with their chaperones. Junior Heidi Dougherty said, "We went to Carlo's Bake Shop and we got some amazing cheesecake from Junior's Restaurant and Bakery."
On Monday morning, the band visited Times Square again, just in time to watch a live film session of Good Morning America. Junior Mekenzie Pfleuger appeared on live television in the background, and stated "That even though I didn't talk on TV, it was still a great time."
The final stop on the band trip included a tour of The Lincoln Center. The tour featured the sites of the Juilliard School of Music, Metropolitan Opera, The School of American Ballet, and even showed the students a live rehearsal session of an upcoming opera.
About the Contributor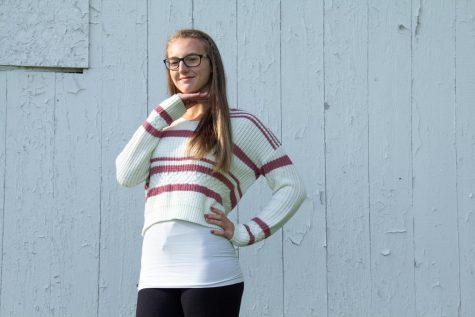 Jordan Longdon, Staff Writer
Jordan Longdon is a humorous, caring, and loving girl. She is also very good at taking pictures. In Jordan's...