Our Blood, Our Sweat, Their Tears
The Varsity Volleyball Team started off their season with a very satisfying victory against the Grove City Eagles.
As everyone had hoped, the Volleyball Team had an outstanding victory against the Grove City Eagles. Despite being nervous, the girls had high hopes for the game since they beat the Eagles in their summer league. It was a well deserved win, and the varsity team definitely enjoyed the satisfaction of  "burning down the nest". 
 The varsity volleyball team had a great start to the season.  They won the first two sets, but lost the third one with a final score of 25-23. "You could see them crumbling and becoming frustrated with each other, which only resulted in numerous errors on their part."said senior Cheyenne Ragle. As soon as the opponents started falling apart it was an easy win. 
"I think the fact that we won the first two games gave us the confidence to come back" said Captain Morgan Malinski when she was asked about the nerves after losing the third game.After being able to mop up the gym floor with the eagles tears, Malinski has high hopes for games to come. 
Leave a Comment
About the Writer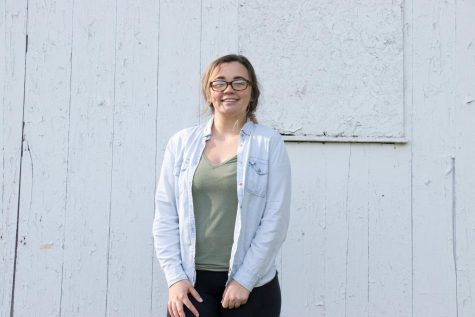 Autumn Baker, Staff Writer
Autumn enjoys spending time with her friends and family. She is a very outgoing and giving person. She...