Attack the Crowd: Cheerleaders Get the Fans Hyped
Cheerleading is a sport that requires fundamental trust in your fellow teammates. So far, the girls on the cheer team have done a wonderful job in supporting Slippery Rock teams and each other.
When senior Maelyn Marko was asked why she chose this sport, she answered, "My sister did it since she was very young and I did it whenever I was like five. And I just loved it because she did it and I always looked up to her."
According to the girls, cheerleading has played an important role in their lives.
"You have to work as a team a lot," said senior Abby Kingerski, "it also taught me to face some things, like I'll get scared when I do half-times, but I'll still get out there. It teaches me to face fears."
As the season began, the girls had to deal with a big change; their beloved old coach left and was replaced by someone new.
Despite this hardship, the team has kept things positive, which has not been hard to do. "She's amazing," senior Chyenne Ragle enthused. "She's really laid back and she's willing to work with anything. She likes making compromises so that everyone is comfortable."
This sport requires excellent coordination along with many other techniques. When asked what the hardest part about cheer was, Maelyn responded, "Probably learning all the routine…trying to figure out who's going where."
There is always a mixture of emotions filling the girls before a big performance, with nervousness topping all others.
"
I always get really nervous before half-time…but when you're done, it feels good!"
— Abby Kingerski, Senior
Abby remembered, "I always get really nervous before half-time, but I just kinda go out there anyway. Still really nerve wracking but when you're done, it feels good!"
Things can get frustrating in cheerleading, such as when the football team is having a tough game and their morale is low.
"Honestly, we all get kind of annoyed for like five to ten minutes when they are down," Chyenne said, "but we just try to pick it backup and tell each other, 'Hey, we need to keep going', because if we don't, we're just all standing there. So we have to make it fun for ourselves, for the crowd, for the student section, and try and get the football players back up."
Despite the challenges they face in cheer, this sport is still something the team members are truly passionate about. Every practice is enjoyable to the girls, and they are improving and getting more confident as each day passes.
Leave a Comment
About the Contributors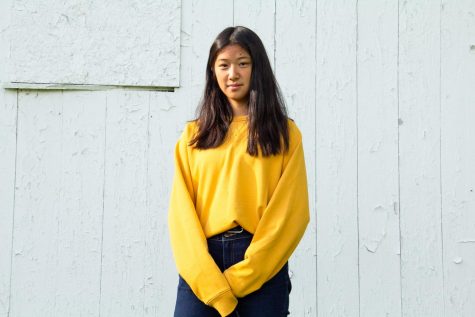 Leshui Chen, Staff Writer
Leshui Chen is a sarcastic but enjoyable editor-in-training who joined journalism because she wanted...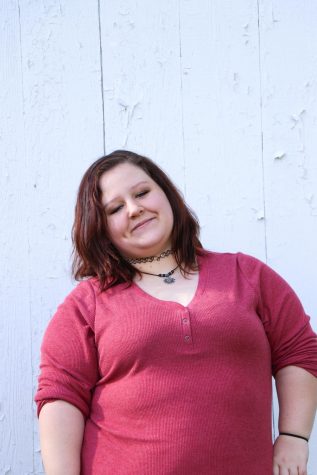 Mackenzie McMillin, Staff Writer
Mackenzie is quiet, creative, outgoing, and interesting in her own way. She loves the fall weather. She...