Multiple Fall Sports Teams Make Playoffs
2018 was an eventful year for a number of Slippery Rock High School's fall sports teams. Slippery Rock sports teams, including football, girls' volleyball, girls' soccer, and boys' soccer, advanced to playoffs; while cross country teams  battled their way through regionals and districts.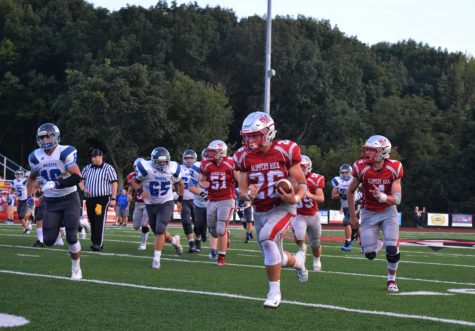 The high school football team made an extreme comeback as a response to negative feelings and last year's losing streak.  Junior Vito Pilosi explained that their goal was to win districts and they put in the effort with very detailed practices nearly every day over the summer. Along with practices, pre-game rituals and speeches by senior Kaleb Kramer or Pilosi were common ways to get the team ready for their games.
Before the Rocket's third round playoff game with Grove City, Pilosi stated, "They're good for a reason, so it's going to be a tough game." Two days later, the Rockets lost 26-9 against Grove City, ending their chances at districts.
The girls' volleyball team was more than excited for another season; many girls explained  that they were having good vibes and expected a good year. When asked what helped their team the most during their season, junior Sophia Spence explained, "I think a fair amount of it was practices, but a lot of it was mutual support between each other."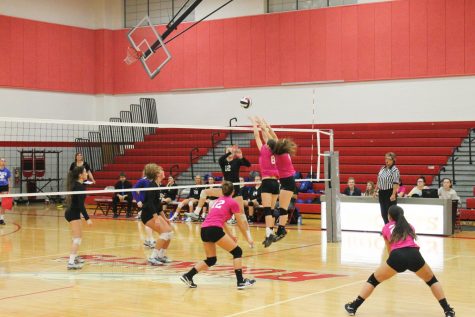 Some of the volleyball team's biggest games were against Conneaut, Meadville and Grove City. The team's first game of the season was against Grove City and winning that meant a lot for the girls, according to Spence.
During their season, senior Cheyenne Ragle explained that they would win some games, then go on a losing streak, and it was just a hard habit to escape from. Overall, the girls played hard and ended their season in Erie against Villa Maria in their first playoff game. The team's overall record was 6 wins and 12 losses.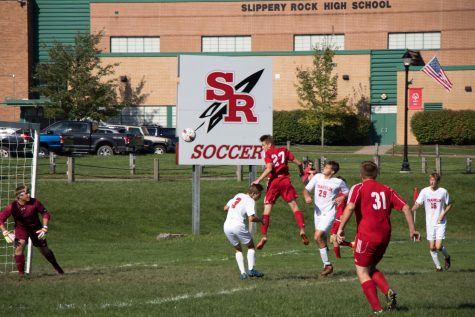 This year's boys' soccer team for Slippery Rock High School was led by seniors Jimmy Gallagher and Cabot Fowler. The team's goal was to improve from last year and beat Cathedral Prep and General McLane.
A big moment for the team was beating Fairview with only 5 minutes left in their game, junior Ryan Sproat explained. It was the first time Slippery Rock had beaten them in 5 years.
The boys' soccer team ended after their second round of playoffs against General McLane.  The team's overall record ended up being 13 wins, 4 losses, and 1 tie.
The girls' soccer team played an amazing season with a final record of 16 wins and 2 losses.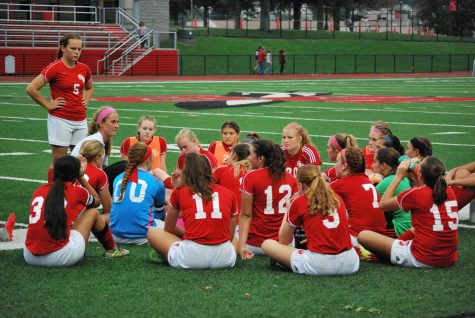 "I think our goal was to win our region and just go as far as possible," said junior Kayla Daugherty. Daugherty also explained how everything from their coaches' support to their practices helped them play the season as they did.
The team bonded very well and when asked what helped her team the most, senior Emily Sarver explained, "Not having crappy attitudes and negative outlooks on our plays." The girls were hoping to go further, but the team's great season was cut short when they were eliminated in the first round of playoffs by Harbor Creek on October 20.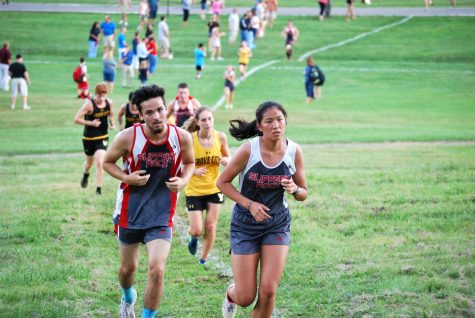 Slippery Rock's cross country teams ran a good season. Seniors Chad Green and Charlee Caldwell both said that beating Grove City in a meet was a big goal for them. As a result, the teams were able to defeat the Grove City runners at both regionals and districts.
Despite experiencing many ups and downs such as tough courses, injuries, and preparation time, both cross country teams ended up qualifying for districts, and junior Harley Pflugh proceeded on to states.
All of these boys and girls deserve high praise for working so hard all season long and battling through the hardships that came in their way. Hopefully this streaking success will continue for years to come.
Leave a Comment
About the Contributor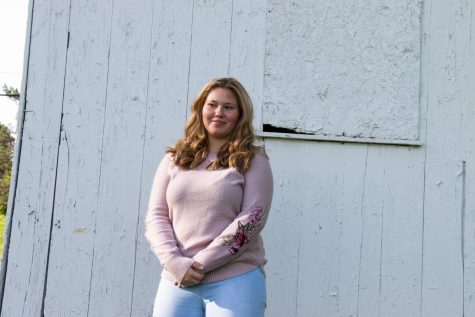 Mackenzie Hartley, Editor-in-Chief
Mackenzie is a bold and fun person who writes academic and sports stories for the newspaper. She enjoys...