Rocket Softball 2017
The Slippery Rock girls softball team is coached by Dan Hindman, and is led by three captains: senior Joelle Neal, junior Cheyenne Hindman, and junior Brynn Horner. They currently have a record of 12-6.
Although they do have a winning record, some of the softball team members would like to do better. Senior Joella Neal stated that so far, the season is "not as good as I would like it to be. It takes more than one person. We are not doing too bad; I think we are just doing okay."
Neal also said she looks forward to playing their two biggest rivals, Hickory and Grove City, during the softball season. She explains that "No matter what happens, these are good games because it is competitive and we try our best to beat each other." She went on to say that "The hardest part about preparing for a game is mental preparation. Your mental preparation involves trying to perfect your swing or pitchers trying to perfect their pitches. It is all in your head and how you approach the game."
As the season comes to a close, freshman Annika Peale states, "I hope to finish the season on a good note with everyone knowing they helped get through strong." She thought the funniest player on the team is junior Brynn Horner  "because she is always joking around and when there is music playing, she is dancing."
Sophomore Julianna Hutchinson thinks Madalyn Senge is the most serious player on the team. Hutchinson explains that "on the bus, Madalyn is goofy, but when she gets into the dugout she gets her game face on." She also stated, "Sometimes we get too short with each other because we're around each other so much and it affects how we perform."
About the Writer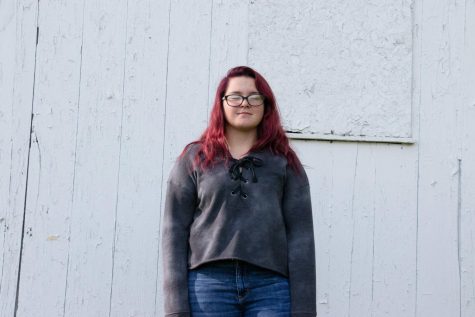 Alexis Schrecengost, Sports Editor
Alexis is a very quiet, funny, creative, and kind person. Alexis likes to write entertainment and sports...