Truancy Law Updated for the 2017-2018 School Year
The truancy law throughout Pennsylvania School Districts changed at the beginning of the 2017-2018 school year, which was signed into legislation by Governor Tom Wolf on November 3, 2016.  The changes came about from the collaboration of the Colonial School District (CDS) and the Pennsylvania Department of Education (PDE). The purpose of the new law, as quoted from the document, is "to improve school attendance and deter truancy through a 'comprehensive approach to consistently identify and address attendance issues as early as possible through credible interventions'".
 The document provides two definitions regarding truancy. First, being truant is defined as having three or more unexcused absences. The second, habitually truant,  is defined as having six or more unexcused absences.
The law lays out procedures that the school must follow if a student becomes know as "truant" or "habitually truant." For truant children, the school must notify parents or guardians in writing within ten school days of the child's third unexcused absence. They must also include a description of the consequences if the child becomes "habitually truant" and must be in the language of communication preferred by the parent. The school must either refer the child to a school-based or community-based attendance improvement program, or file a citation against the student or parent in a magisterial district court. Also, if the child continues to accumulate additional absences after being referred to an attendance improvement program (or if the child refuses to attend the program), the school may refer the child to the local CYS agency.
At Slippery Rock High School, students are permitted to have ten parent excused absences. A parent excuse is considered a note from a parent that is written for missing a day of school, having an early dismissal, or coming in late to school. Once a parent has written one of these notes, it eliminates one of the student's remaining ten parent excuses. No action will be taken by the school until students have six unexcused absences.
If a student has already had ten parent-excused days, a doctor's excuse can be brought in and will not be considered as an unexcused absence. 
About the Contributor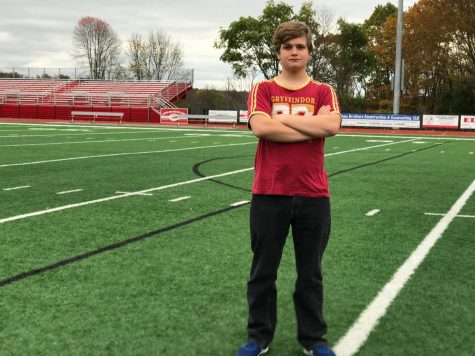 Alex Watt, Staff Writer
Alex is a go-with-the-flow type of person. He is very calm and collected, but at times can be very comical....