Dancing with the Staff Competition
The Rock'n-ettes and the teachers participated in the first annual Dancing with the Staff competition on November 21st during an in-school assembly. Seven student and teacher teams competed against one another to see which teacher had the best dance moves. Three winning groups were announced: in first place were Mrs. Martin and Mr. Christy with juniors Mekenzie Pflueger and Jordyn Kreutz. In second place were Mrs. Mastrean and Mr. Kovac alongside seniors Maya Borland and Maya Fench. In third place was Mr. Miller dancing with junior Heidi Dougherty and sophomore Abby Self. 
Three faculty judges were present, who scored each dance on a scale from one to ten. Mrs. Dalcamo, Mr. Burtch, and Mrs. Czubiak were the judges. Two students, seniors Autumn Painter and Codi Misera, also helped out with the assembly and served as MCs for the event. Members of the stage crew were present to coordinate lighting, sound, and the arrangement of props for the assembly.
The assembly began with a video showing footage from each group's practice, including interviews with each participant.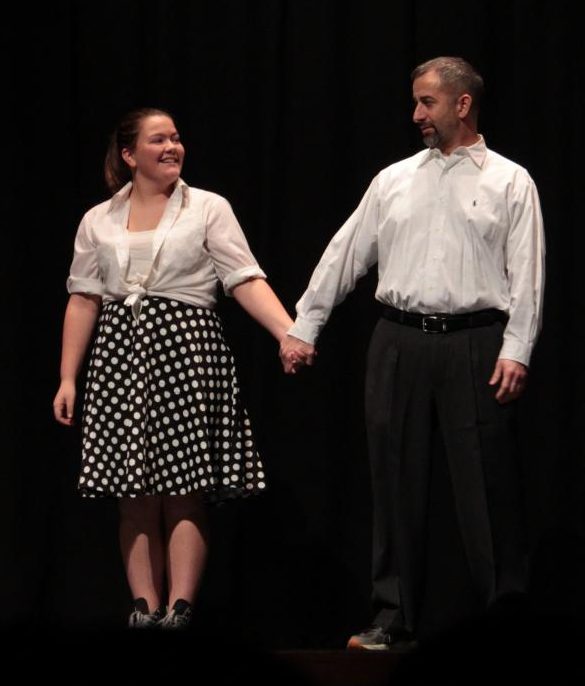 Mrs. Martin and Mr. Christy danced to "Wop" by J.Dash alongside juniors Mekenzie Pflueger and Jordyn Kreutz. As Mr. Christy said in the introductory video to the assembly, he had "two amazing teachers," referring to Mekenzie and Jordyn. This team had a lot of energy at their first practice. Mekenzie and Jordyn also said that they had to change the ending of their dance to fit the fact that they had two teachers in their group instead of just one.
Mr. Boring did the jive to "Wake Me Up Before You Go-Go" by Wham! alongside junior Grace Bell.  As Mr. Boring confessed, he was not a good dancer, so his partner Grace Bell decided that it was a good idea to slow down the song. Junior Aizlynn Riefer helped choreograph the dance, but sadly she was not able to perform it.
Mrs. Mooney danced to "Rock Around The Clock" by Bill Haley & His Comets alongside juniors Ashley Rodgers and Morgan Waag, and sophomore Carman Dietz. Mrs. Mooney came prepared for the first dance practice but as soon as she got on stage with her dance partner, Carman, she was suddenly confused about her foot work. By the end of the third practice, all four dancers were well in sync.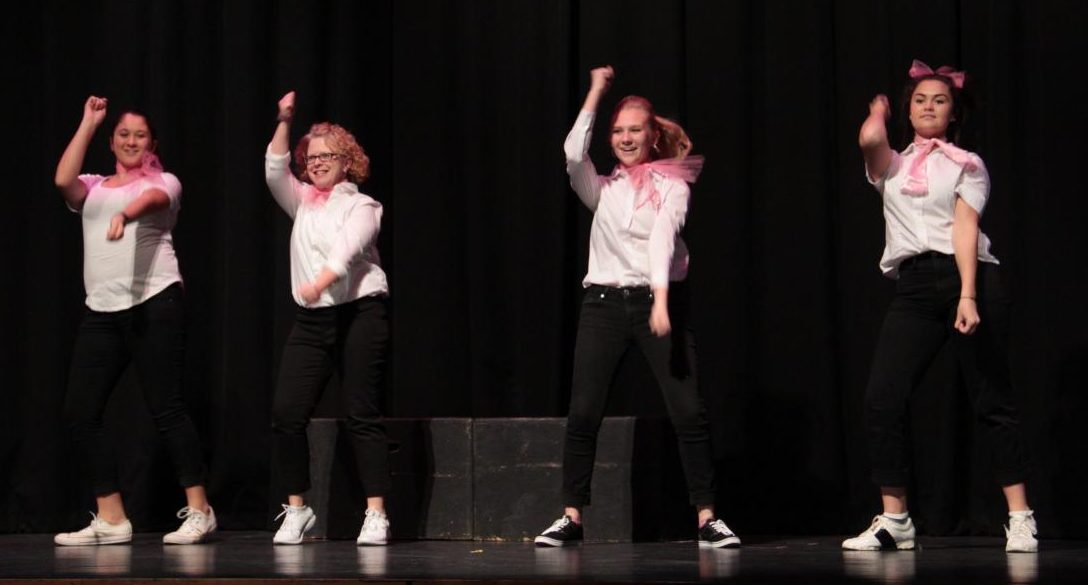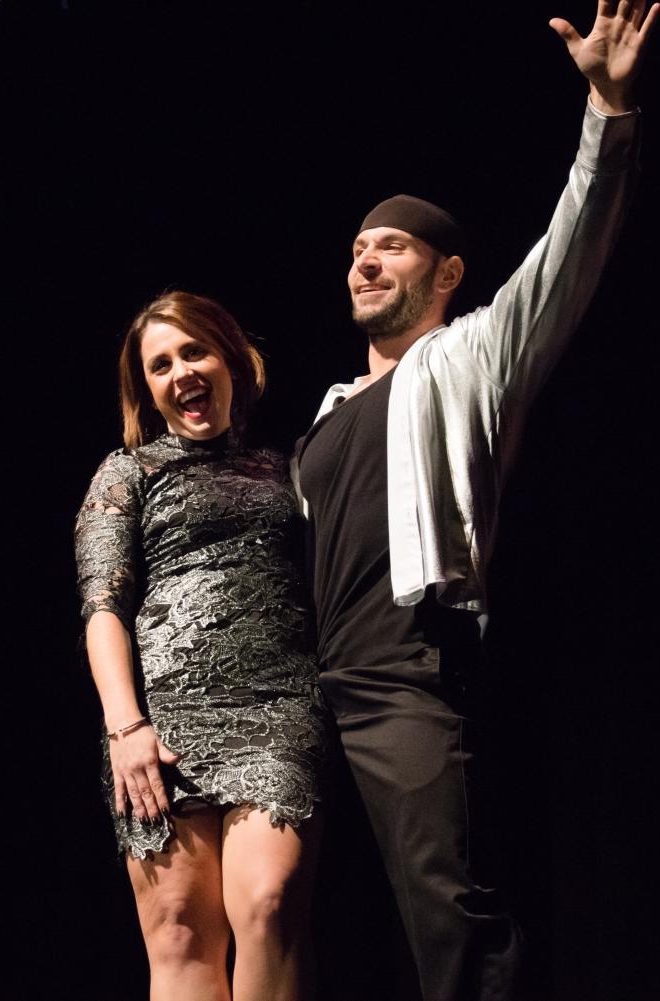 Mrs. Mastrean and Mr. Kovac Cha-Chaed to "Something Big" by Shawn Mendes alongside seniors Maya Borland and Maya French. Junior Jordan Longdon also helped choreograph their routine. Maya French added that they picked that song because they wanted something upbeat and fast. In a video interview, Mrs. Mastrean confessed that all she ever wanted to do was dance with Mr. Kovac, and this assembly gave her the opportunity to do so.
Mrs. Huth danced and sang to "I Will Survive" by Gloria Gaynor alongside senior Breanna Walters, sophomore Devin Eakin, and sophomore Hannah Vanater. They explained that their dance was filled with personality and sass. As Breanna Walters said, "Our dance is a 70's inspired disco routine." This group also had Mrs. Huth sing at the beginning of her performance, which was a tactic that no other group utilized.
Mr. Miller did the Charleston to "A Little Party Never Killed Nobody" by Fergie alongside junior Heidi Dougherty and sophomore Abby Self. Heidi Dougherty also added that she was most looking forward to how sassy Mr. Miller was, and Mr. Miller confessed that he was not struggling with the sass in the dance at all.
Mrs. Hazi danced to "Hall of Fame" by The Script with freshmen Lauren Pflueger and Qin Raisley. Their dance was inspired by cheerleading, hip-hop, and lyrical dance. Lauren and her partner Qin are freshman and had not done choreography like this before, but ended up doing well in the end, according to both the judges and the final votes.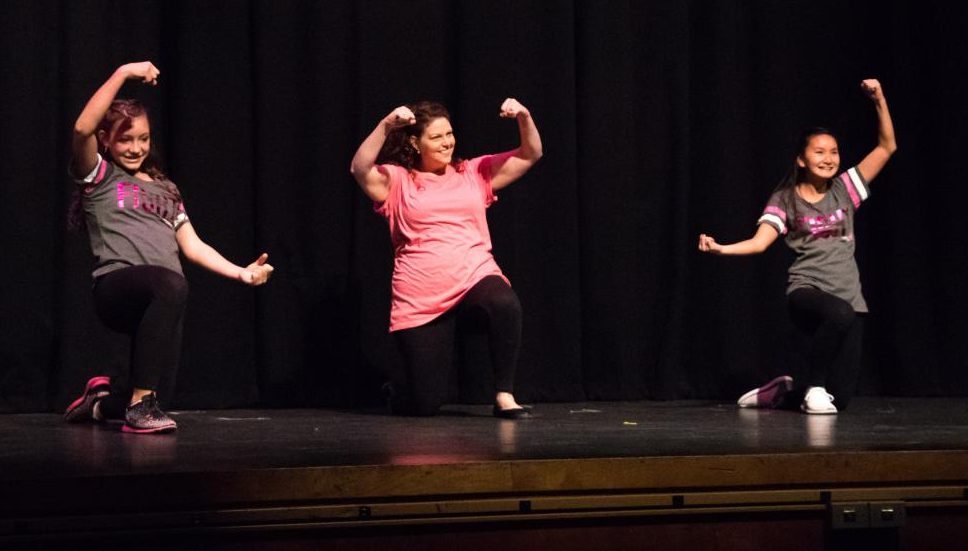 Check out our YouTube playlist from the event for videos of every performance.
About the Writer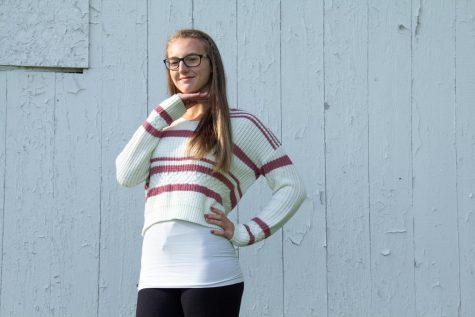 Jordan Longdon, Staff Writer
Jordan Longdon is a humorous, caring, and loving girl. She is also very good at taking pictures. In Jordan's...