Winter Sports Teams End their Seasons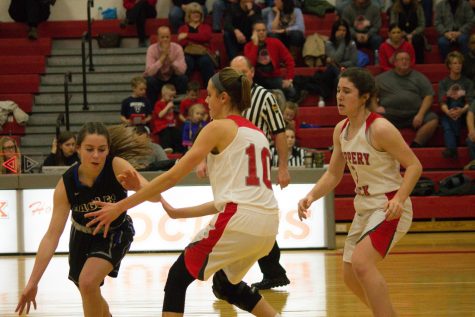 The Slippery Rock Girls Basketball team, coached by Amber and Doug Osborne, played against Thomas Jefferson on Saturday March 10, 2018 with a score of 66-57, winning the District 10 title. The varsity team is led by Macy McCall, Jenna Heitzenrater, and Emma McDermott, and the junior varsity team is captained by Madigan Roxberry.
Varsity now holds a record of  20-5. The team all together feels happy with how the season went, especially because they ended with a winning record and they won the District 10 Champions. Senior Jenna Heitzenrater says that her favorite memory from the last four years is, "Absolutely winning the District title. It was an amazing feeling to come out on top after so many years and to show how well a small public school can compete."
Senior Macy McCall says her favorite memory from the last four years would also be winning the District 10 Championship title. She says, "Nobody thought that we would be any good this year because we lost so many seniors the previous season. When we made it to the championship and won it was the best feeling in the world."
Junior varsity captain Madigan Roxberry states, "Next year we hope to accomplish the same kind of relationship that we had this season in order to get even further than the first round of states."
Freshman Maryann Ackerman says, "My favorite memory was when Macy [McCall] made the game-winning shot right as the buzzer went off in the district championship game."
Sophomore Taylor Balint explains, "We definitely want to win region five and district ten again, but I think our main goal is to make it further in the state tournament than previous years."
In the boys wrestling season, Mikey Doeflinger and Nick Ayres advanced to regionals to see if they could qualify for states. The boys competed at regionals at Sharon High School on Friday March 2, 2018.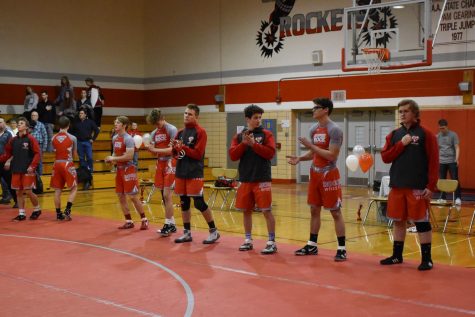 Freshman Nikalaus Ayres stated that his favorite moment of the season was,"When Mikey Doerflinger almost beat long-term nemesis Cole Mathews." Slippery Rock High School has a longstanding competitive rivalry which was amplified when Mathews won the state championships. Ayres also says that if he could go back and do things differently, he would have liked to be stronger at the beginning of the season and that he would have worked more with the junior high team because a lot of them are moving up and are not very experienced.
In other sports news, the Slippery Rock swim team competed Saturday March 3, 2018 for the District Championships where they traveled to the Spire Institute. Juniors Heston Suorsa, Charlee Caldwell, and Trent Donaldson, all broke their personal records.
Junior Heston Suorsa states that his most challenging swim meet was probably D10 because of the pressure of swimming against other fast swimmers. He says, "I had lost in the past to try and make it to states." He also says, "The team did phenomenal. There were countless of best times broken through out the season. Those who wanted it, worked hard to get it."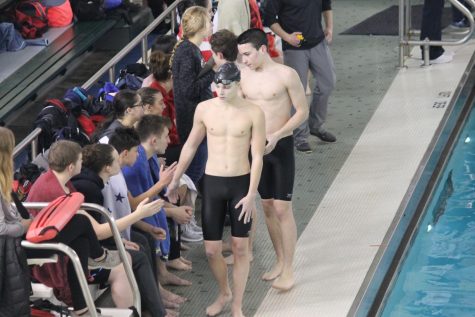 Junior Trent Donaldson says, "Going to states this year was most exciting. I had a lot of fun and made a lot of great memories with Coach Belowich, Coach Cessar, and Heston Suorsa. We bonded so much it felt like a family."
He also states,"The team overall did great this year. We had a lot of new swimmers and they took on the challenge. They improved so much, along with the returning swimmers who swam great this season. We also had to overcome a lot of adversity this year and it helped strengthen us as a team."
About the Contributors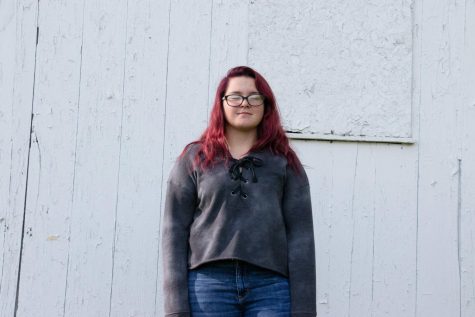 Alexis Schrecengost, Sports Editor
Alexis is a very quiet, funny, creative, and kind person. Alexis likes to write entertainment and sports...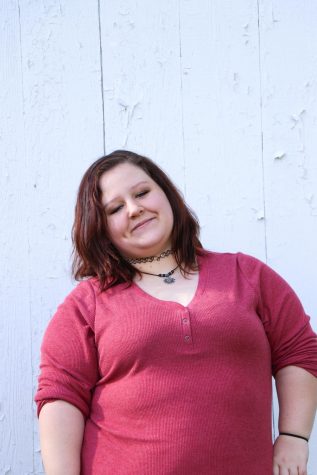 Mackenzie McMillin, Staff Writer
Mackenzie is quiet, creative, outgoing, and interesting in her own way. She loves the fall weather. She...