SRHS Gets "Whitmer Fever"
Mr. Whitmer wins Dancing With the Staff!
The Rock'n-ettes and the teachers competed in the second annual Dancing with the Staff on November 20th in the high school auditorium during an in-school assembly. This year's competition had more of a variety of dance, including hip-hop, disco, jazz, country line dancing, and more. The entire assembly is available on the SRHSNews YouTube channel, so check it out!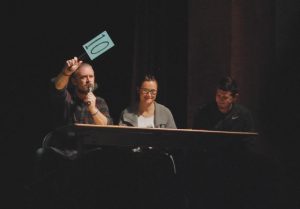 The judges this year were Mr. Burtch and last year's first place winners: Mr. Christy and Mrs. Martin. Two students, seniors Emily Sarver and Madigan Roxberry, were the MCs for the assembly.
First to go was Mrs. Cole, who danced to "River" by Bishop Briggs alongside juniors Maddie Taggart and Carman Dietz. Taggart stated, "Mrs. Cole learned the dance faster than we thought she would, and she did amazing."
Mr. Whitmer discoed to " You Should Be Dancing" by the Beegees. His disco partners were seniors Grace Bell and Aizlynn Riefer. Mr. Whitmer was said he "locked up" a few times while performing. His response was, "Welcome to the stage!"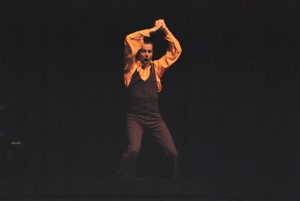 Ms. Gallagher vogued to "Who Runs the World" by Beyoncé with dance partners Devin Eakin and Hannah Vanater. Eakin jokingly said, "We were robbed Rigga Morris but we had a lot of fun with Ms. Gallagher. She did really good and I'm proud of her."
"
I really liked dancing with Ms. Marini because she had the sass to go with the song.
— Abby Self, Junior
Ms. Marini did country swing to "Cowboy Casanova" by Carrie Underwood with swing partners juniors Meg Salizzoni and  Abby Self. Self said, "I really liked dancing with Ms. Marini because she had the sass to go with the song."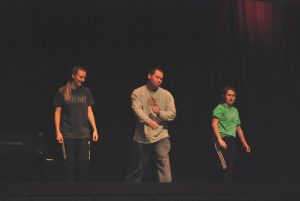 Mr. Sarver did hip hop to "You Got It (The Right Stuff)" by New Kids On The Block . He danced with seniors Jordan Longdon and Heidi Doughtery. Doughtery said, "We had a hard time teaching it, but we ended up doing alright. It was not our best."
Mrs. Adams did a fusion of jazz and hip hop to "24K Magic" by Bruno Mars. Her dance partners were juniors Kendra Shidemantle  and Aislinn Foran. Sophomore Qin Raisley also helped design the dance.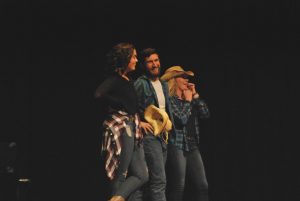 Last to dance was Mr. Mengel who line danced to the song "Footloose" by Blake Shelton alongside seniors Ashley Rodgers and Morgan Waag.
While everyone was voting, the Rock'n-ettes performed a group dance choreographed by Jordyn Kreutz and Mekenzie Pflueger to "Right Round."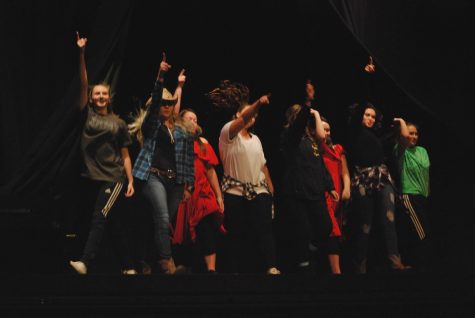 The winner of this year's Dancing with the Staff Competition was Mr. Whitmer, accompanied by seniors Grace Bell and Aizlynn Riefer. In second place was Mr. Mengel, accompanied by seniors Ashley Rodgers and Morgan Waag. Lastly, third place was Ms. Gallagher dancing with juniors  Devin Eakin and Hannah Vanater.
Leave a Comment
About the Contributor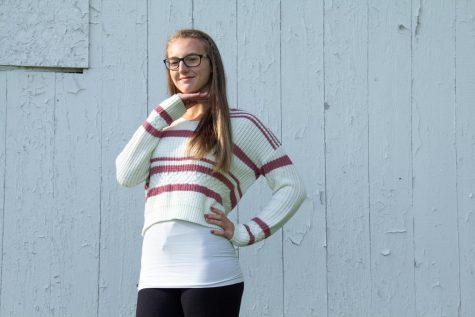 Jordan Longdon, Staff Writer
Jordan Longdon is a humorous, caring, and loving girl. She is also very good at taking pictures. In Jordan's...