A Rocking Concessions Stand
At the beginning of the 2019- 2020 school year, Slippery Rock High School decided to open the indoor concession stand for students from periods 1-4. The Rock Shop store sells anything from school spirit apparel to healthy foods, snacks,  and drinks.
The idea of a concession stand in school was brought to attention by senior McKenna Rawson, Juniors Gina Coffaro, Hallie Raabe, Anna Kadalubek, and Mrs. Cole. The idea started last school year during the first quarter but was finally approved by the school board during the last week of school. There has also been a record of a previous concession stand inside the school before the Rock Shop existed.
"I believe our shop is more of an inclusion piece and we just want to show that our school is an included environment," Rawson stated.
The Rock Shop sells items such as granola bars, animal crackers, pretzels, fresh fruit, fruit snacks, coffee, sparkling ice water, water, ice tea, and school apparel. The first fifteen customers also had their names entered into a random drawing for a Sheetz gift card.
Rawson also explained that she hopes they can expand and improve the food choices in the Rock Shop in the future. The profit from the Rock Shop will be used to help purchase more items in the future and go towards the Wellness Clubs. They hope the Rock Shop will be successful and help them grow as a community. 
Leave a Comment
About the Contributor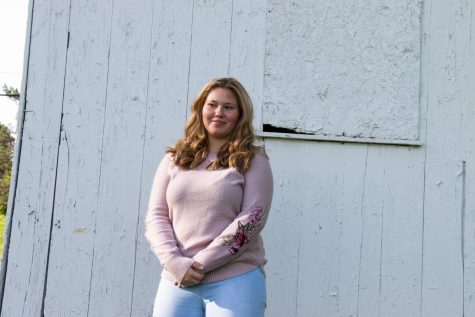 Mackenzie Hartley, Editor-in-Chief
Mackenzie is a bold and fun person who writes academic and sports stories for the newspaper. She enjoys...