New Electives Offered for the 2018-2019 School Year
Several new electives are being offered for the first time in the 2018-2019 school year, and all of the new courses were approved in January by the school board. These courses include Rocket Media Productions, Robotics, Drama II, AP Chemistry, Intro to Communications, Art of Film, Leadership in Wellness, and Young Adult and Children's Literature.  This March, students will start scheduling their courses for next year, which will take place in the library with the guidance counselors and a number of teachers.
Rocket Media Productions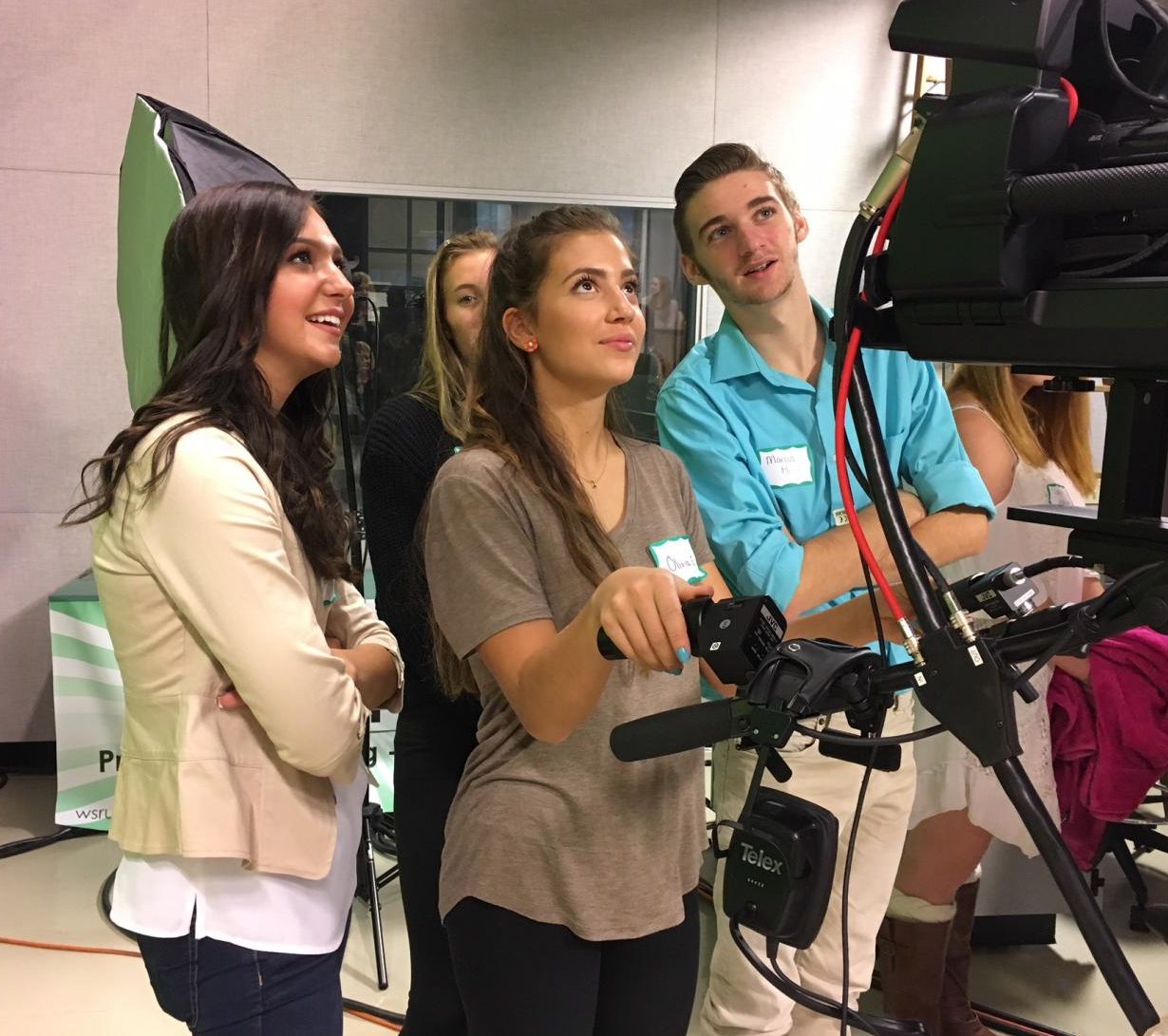 Mrs. Adams and Mrs. Furka will be advising the Rocket Media Productions course and publications next year. This course is a combined course between the pre-existing journalism and yearbook classes. Students in this class can contribute to one publication or all of them, depending on their interest levels. These publications include the student newspaper, The Hi-Rocket, the annual yearbook, the SARN, the student news website, srhsnews.com, and the annual end-of-the-year slideshow. Students will also develop skills in leadership, editing, interviewing, writing, and photography. Mrs. Furka believes that many of these communication skills are necessary for success after graduation, whether students are enrolling in higher education or pursuing full-time careers.
Students interested in the course must submit an online application to be considered for the elective next year.
Mrs. Furka states, "I am hoping that next year's Rocket Media Productions class will become more unified, and more students will be interested in this class. I would like to have certain groups of students dedicated to certain beats, such as sports, school events,  dances, student life, and other categories."
Mrs. Adams explains, "I hope in the future there will be more video coverage, possibly by incorporating the morning announcements into the course and focusing on student interests. This is a great avenue for showcasing and publishing student work. I would like to see the media coverage expand in Slippery Rock, so that we can show the public just what goes on in Slippery Rock High School."
Discovering Robotics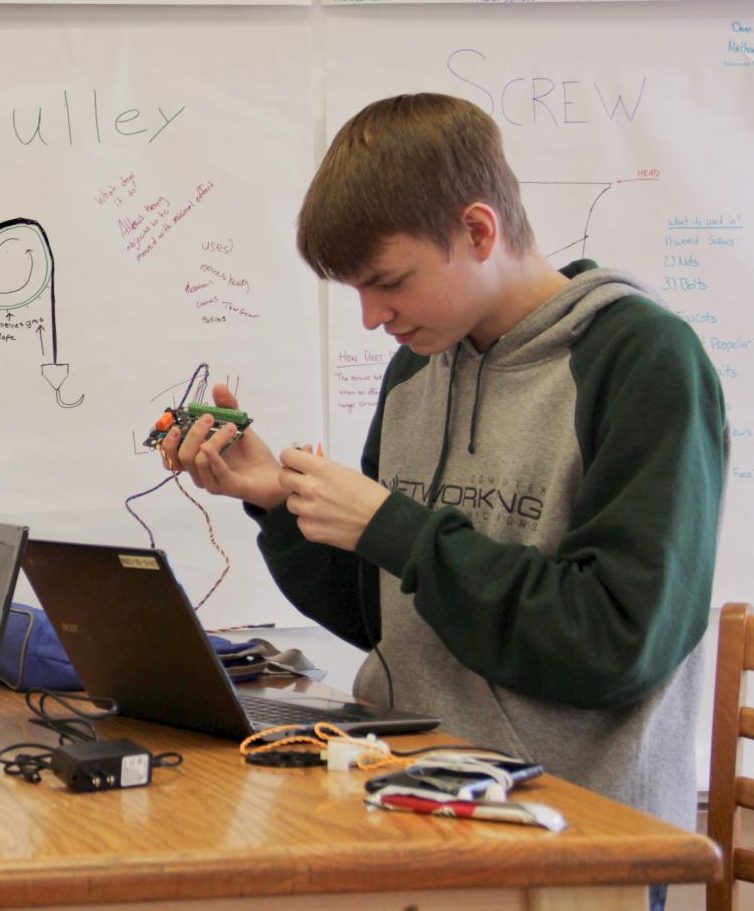 Mr. Campagna proposed Discovering Robotics as a new full-year elective. Mr. Campagna felt this course would be a great way to introduce new and growing technologies, to build on past experiences from robotics in the middle school, and to create new paths for students to dive deeper into technology that surrounds them.  This course will explore the design, programming, circuitry, hardware, and construction of a robot. The course will also help students develop real-world skills, because robotics and programming are two of the fastest growing fields in our society. Mr. Campagna explains, "Opportunities that we can't envision now will be a part of our tomorrows."
He states, "The goal of the course is to raise awareness and curiosity in robotics and STEAM-related fields, and to add on to basic learning of robotics."
Students will also have the opportunity to sharpen their skills in communication, collaboration, problem solving, and creativity. Mr. Campagna believes the course will be a success, and encourages any students to sign up for the course, whether or not they have experience with robotics. He adds, "Who knows? Maybe you'll see a C3PO or BB8 or a fusion between the two roaming the halls at the end of the semester."
Drama 2
Mrs. Dalcamo proposed Drama II as a new semester-long course for the 2018-2019 school year. The curriculum of this course will be more advanced than the Drama I class. Students will be working on group scenes, partner scenes, monologues, and improvs. Mrs. Dalcamo explains that the course will help prepare students for their future, because it gives them an opportunity to develop self-assessment skills, problem-solving skills, self-confidence, collaboration, and the acceptance of diversity.
Mrs. Dalcamo would like to see the students learning more about characterization and live performances during this class. Also, she would like it if they could perform with the theater students from SRU. She says, "It will be great if we can put on a live performance at the end of each semester."
AP Chemistry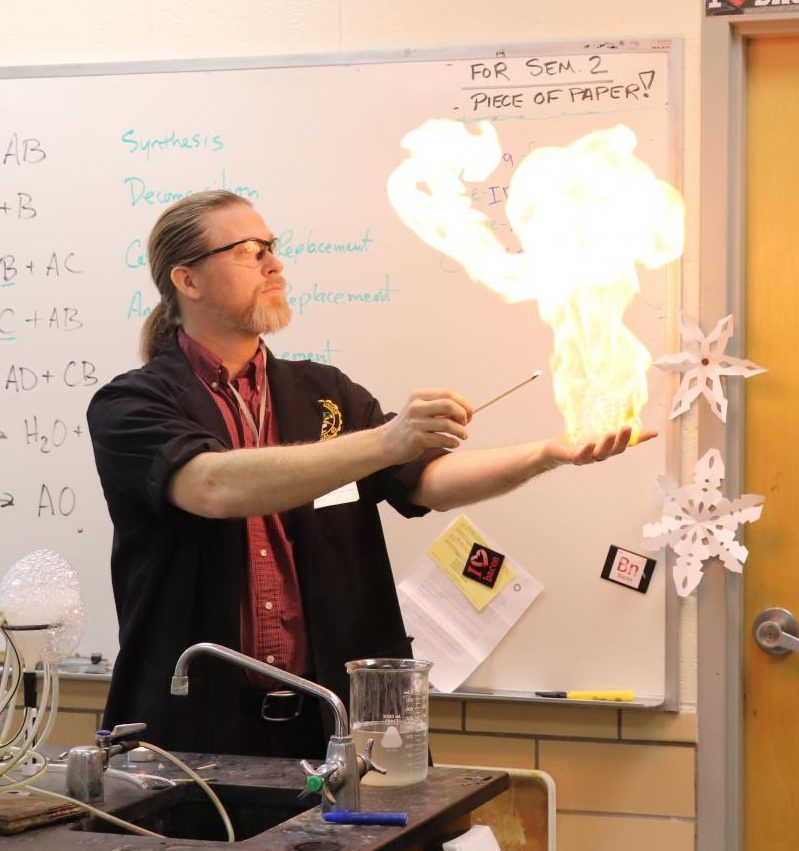 Mr. Elford proposed AP chemistry as a new full-year course with a lab period for students who want to take a college-level course in chemistry. This class is an continuation of 10th grade Honors Chemistry. It is much more in-depth and contains advanced chemical concepts. It is also replacing the previous Advanced Chemistry elective. New concepts will include Oxidation-Reduction Titrations, Net-Ionic Equations, Thermochemistry, Kinetics, Equilibrium, Buffers, Thermodynamics, and Electrochemistry.
Mr. Elford states, "The goal of this course is to challenge students academically, and to teach them correct laboratory procedures. Students will be prepared to take the spring AP exams to earn college credit while studying in high school." He adds, "I do not think this course will make everyone a chemist by any means, but I do believe it will help a lot of students prepare for post-secondary education."
Intro to Communication
Mrs. Huth proposed two new electives, including Intro to Communication, which is a semester-long elective. The purpose of this course is to learn the communication process, different types of communication, and how to communicate effectively. For example, intrapersonal communication is the communication within oneself. Interpersonal is one-on-one communication, and is the most valuable communication skill necessary for school. This course will focus on small group communication and a little bit of one-to-large mass communication.
The primary goal is to help students gain the skills necessary to be able to communicate one-on-one. Mrs. Huth says that employers today find that verbal communication is a dying skill because young people lean towards social media. She also explains that her research data indicates a strong need for communication education in schools.
She states, "As soon as this new course was brought up at the school board and it was read, the chairwoman asked if we could require this class for all students… I hope that we will have more students who graduate from SRHS with the skills to communicate well with others on personal and professional levels before getting to college and into the workforce."
Art of Film
Another course that Mrs. Huth proposed is the semester-long Art of Film elective. This sophisticated course looks at the origins of film and filming techniques, as well its many purposes. Students will examine different director styles, how film is used as propaganda, and how certain techniques are meant to be persuasive.
She explains, "The goal of this course is to have more students aware of the minute details you can find in film that make film more fascinating – not just the story, but how film producers and directors utilize camera angles and film techniques. Ultimately, students will learn basic filming and editing techniques they can use on their own projects."
Mrs. Huth went on to say, "I have a real passion for film ultilized as a form of rhetoric, and find that students don't have much knowledge of this. Several students are fascinated with film. Also, more and more universities have project-based assessments that include creating films."
She says, "The students in this course will not be sitting in class watching movies. That will be a homework assignment. In class, they will be watching excerpts of films." She hopes that the course will inspire students to develop an interest in film, and that these students will eventually create their own films for the school and other activities.
Leadership in Wellness
Mrs. Mooney proposed a Leadership in Wellness semester-long elective, and the course's curriculum will investigate current trends in health and wellness. Students will have the opportunity to educate members of the SRHS community about wellness, and provide hands-on opportunities for the community to engage in wellness activities. She states, "This will be a class for students who are interested in improving their well-being, as well as helping others to do the same."
Mrs. Mooney explained that she requested this new course because "I would like this course to have a positive impact on SRHS culture, and let the course empower participants to value their own self-care."  Mrs. Mooney went on to say, "This course will ultimately provide students with the skills and knowledge to value their own well-being and become leaders." She hopes this course stays for future students.
Children and Young Adult Film and Literature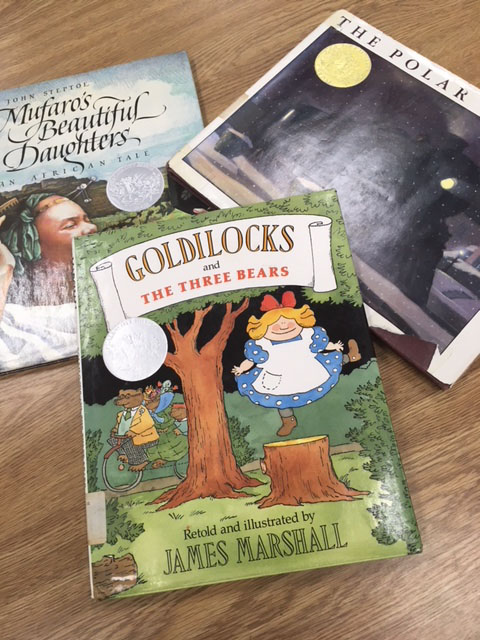 Mrs. Snyder proposed a Children and Young Adult Film and Literature elective that will be a semester-length course next year. Mrs. Snyder explains that the course will include reading, analyzing, and discussing children and young adult texts, such as the works of Dr. Seuss, the comics and film adaptations from Charles Shultz's Peanuts, and Disney films and the texts they were originally based on. Students will read these texts in order to recognize how these works reflect society's values, the time period in which they were written, and other topics of study. 
Mrs. Snyder says, "I would hope that my students can take what they've learned in their high school career and look at these works with a fresh perspective." Although the texts may seem simple at first glance, Mrs. Snyder hopes her students will be able to identify advanced concepts within the texts, such as the existentialist hero that can be found in Charlie Brown, and the subtle messages of Dr. Seuss.